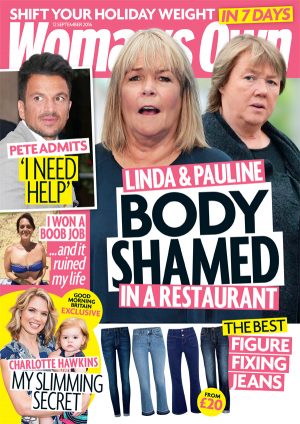 TV presenter Ruth Langsford has revealed that she was left 'shaken' by a terrifying encounter while walking her beloved pooch.
Commenting on the incident on her Instagram, Ruth revealed that the pair were almost set upon by an Alsatian while out and about. Find out how the encounter unfolded, and Ruth's fears for her adopted Border collie cross Maggie – only in this week's issue of Woman's Own.
Ruth Langsford and more in this week's issue – out now!
For more celeb news, and an exclusive interview with Loose Women's Coleen Nolan, pick up the brand new issue of Woman's Own.
All this and more in the latest issue – pick up your copy of Woman's Own now!
In the mean time, why not visit our Facebook page for up-to-the-minute celebrity news, amazing baking ideas and more!