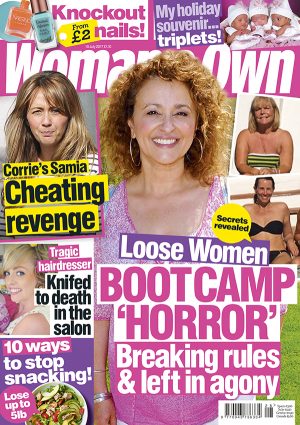 Holly Willoughby and Philip Schofield – an enduring TV marriage
They're the presenting duo loved by the nation. And now This Morning's Holly Willoughby has revealed that it's all smiles both on and off screen for her and TV hubby Philip Schofield. Opening about about their relationship, the mum-of-three revealed:

"We've known each other a long time now and we've been through a lot – off screen as well, with babies and life.
"So when we come into work we talk about everything. Aside from my husband, Phil probably knows more about me than most of the people in my life."
And Phil had a similarly rosy view of their bond, saying:
"We have never, ever bickered. Or even come close to it. We've got such a similar sense of humour."
Awww!
Holly Willoughby and Philip Schofield and more – only in this week's issue
For more celeb gossip, and to read our cover story on the Loose Women's boot camp 'horror' pick up the brand new issue of Woman's Own from your local store this week!
All this and more in the latest issue – so why not subscribe today?