Heading out Christmas shopping this weekend? Bag yourself a fab 20% off at Bonmarche in this week's Woman's Own! To get the discount, just pick up a copy of the mag from your local shop!
Want to know what else is in store for you inside this week's issue? Well…
Mary Berry may be a British national treasure, but the 80-year-old queen of the kitchen is just about to start making waves across the pond too. That's right – GBBO is going global!
As the Bake Off's authority on everything from sponges to soufflés, Mary has now been signed up to judge an American version of the hit BBC show. The festive themed series will kick off in the States in November, and will be called The Great Holiday Baking Show.
Good luck Mary – we're sure you'll be hit!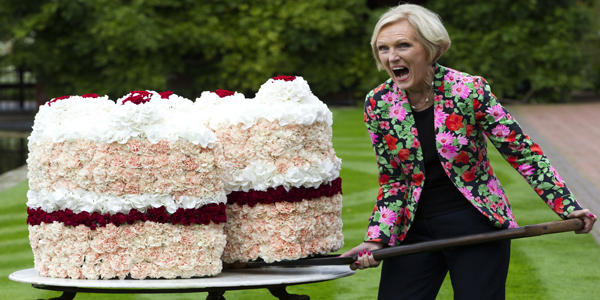 For all the latest celeb news and gossip, EXCLUSIVE interviews, our favourite bargain beauty buys, delicious slimming recipes, top money saving tips, and loads more pick up your copy of Woman's Own in shops this week!