Prince Harry's royal responsibilities have been increasing as the days go by recently. Given Prince Philip's recent retirement announcement, it's becoming clear that the young royals are stepping up to the challenge, and embracing more royal duties than ever before in order to support the Queen.
But the royal is now set to face one of his biggest regal responsibilities yet, as he prepares to meet the current First Lady of the United States, Melania Trump.

President Donald Trump's wife announced in a statement yesterday that she would be heading to Toronto, Canada, to lead the US delegation at the impending Invictus Games, which is of course, Prince Harry's organisation.
The trip will be Melania's very first solo trip abroad, without the company of her husband. It's thought that Melania's trip has come rather quickly into her husband's administration, considering former First Lady Michelle Obama didn't make her first trip abroad without Barack until 15 months after her entered office.
The statement read, "In just two short years, the Invictus Games have allowed thousands of injured and wounded servicemen and women from many different countries to participate in adaptive sports competitions – something that should be lauded and supported worldwide. I am honoured by the opportunity to represent our country at this year's games,"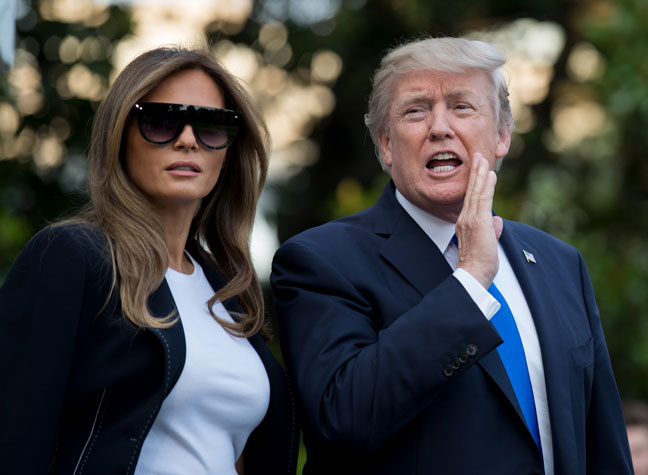 The statement continued as Melania spoke about the success of previous Games.
"I was heartened by the great success of the inaugural Invictus Games that took place in London in 2015, and the second games in Orlando, Florida, last year,"
However, some eagle-eyed critics pointed out a mistake in Melania's speech, as she referred to the London Games. They actually took place in 2014, not 2015. Hopefully the First Lady has time to brush up on her games knowledge before the big day…!
This will be the very first time a member of the British royal family has met with either Donald or Melania Trump since he took office earlier this year. The President's visit to the UK was of course postponed following tense protests from UK residents, leaving Trump declaring that he wouldn't visit until he could expect a warmer welcome. So Prince Harry and Melania's meeting is sure to be a big diplomatic event, with both sides likely crossing their fingers that everything goes smoothly…
This year's Invictus Games will take place from 22-30th September in Toronto – conveniently, the exact location where Prince Harry's girlfriend Meghan Markle currently resides.
It's thought that the royal will take the opportunity to spend some quality time with his girlfriend of over one year, considering their visits are few and far between due to the distance.It's not clear yet whether the pair will make a public appearance during Harry's stay in Toronto, as the couple are yet to make an official appearance at an event together. But we're definitely keeping our fingers crossed for some pictures…!
FROM: Woman & Home, our sister site