High heels, short skirts, fierce pouts and girl power. Although Victoria Beckham might have left the Spice Girls behind a long time ago now, the 42-year-old has never quite forgotten her roots.
Although her fashion tastes and sense of style might have changed over the years as she transformed herself from girl band singer to a reputable designer and member of the fashionable elite, the mum-of-four has never forgotten the smash-hit girl group and their values which started her rise to stardom.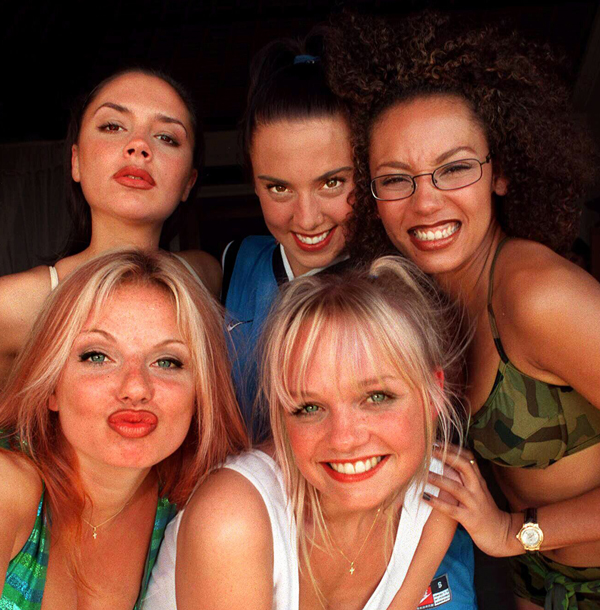 It was only a couple of years ago that Victoria Beckham pulled her all too familiar 'peace sign' pose during an award acceptance speech. Taking to the stage at the Glamour Women of the Year Awards, the singer turned designer explained that she will never forget all that she achieved with the Spice Girls, and the messaged that they embodied at the time.

"I love what I do and I feel blessed to be given the chance to pursue and fulfill my career ambitions," she said. "It started with the Spice Girls and girl power and now I'm channeling that same message to women through my collection. I want to support, empower and really make women feel like the best version of themselves."
Today, Victoria is still channelling that 'girl power' message through her collections. Just like she revealed she did back in 2015, the former 'Posh Spice' is still channelling the Spice Girls message with her latest project – an affordable range of clothes for Target in the USA.
Incorporating much of Victoria's signature design style, her new clothes line for Target looks both wearable and fashion forward. However, it's the new advert that's got everyone talking!
Featuring many of the new looks available in Victoria's line, the short clip is also full of 90s nostalgia!
As a tribute to her roots, the advert is set to the well-known hit 'Spice Up Your Life'.
Take a look for yourself here…
Victoria even hashtagged the song on her Instagram. A knowing tribute from the stylish star.
We love the fact that the fashion forward star is still celebrating her start in showbiz, all these years later. You go Victoria! Girl Power!