Is the impending half term and run up to Christmas making you wish you had your own personal assistant to help juggle your diary? Meet nudge-me.co.uk – the answer to your prayers!

With our lives getting busier and busier, it's harder than ever to remember birthdays and special occasions. Nudge me is a new free online diary reminder and gift recommendation service rolled into one.

Once you have registered you are given an online calendar to store the dates of all your upcoming special occasions. The service will 'nudge' you as your special occasions approach.

You can also provide information about the person you wish to buy a gift for, including their likes and your budget.

Nudge Me will then try and find presents or experiences tailored to their interests. This saves you endless hours trailing the high street in search of the perfect gift.

Here at Woman's Own we love top tips that make our life run that little bit more smoothly!

By Jessica Beech

 

Like this? Try this: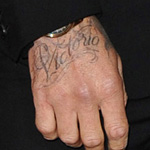 Celebrity tattoos Can you guess who these inkings belong to?