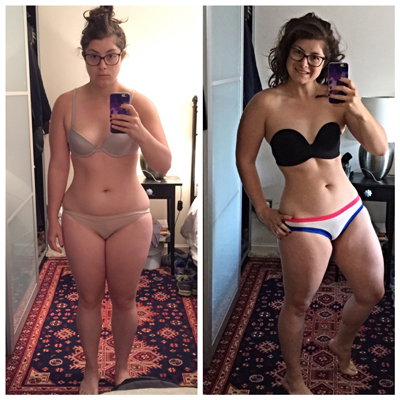 This is Sophie Kay. She's a fitness blogger from London who is setting out to expose the myths and untruths surrounding the fitness industry, and also one of our new favourite people because she's setting the record straight (and shown us how to take a damn good instagram photo!) about these…

 

 

 
The dreaded 'before and after' instagram shot!



These photos, meant to inspire and motivate us to follow certain food plans, or exercise regimes, can be as artificial as their instagram filters, and here Sophie shows us why!

The Fitology blogger shared these 'before and after' photos…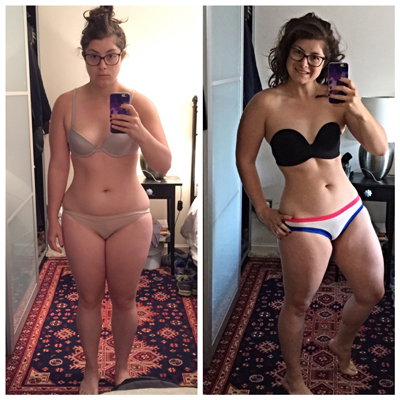 But the catch? They were only taken five minutes apart! All Sophie did to transform the photos was turn off a light, change into better fitting underwear, twist her body slightly to flatter her figure and show off her best angle, and finally – add an instagram filter. Ta dah! A five minute makeover that gets you camera ready in a flash!

Speaking to i100.co.uk, Sophie spoke about how there are so many unrealistic body images out there, "What bugs me the most: girls and young women seeing fitness models and 'instababes' and fixing that in their heads as their body goals without taking into account their genetics, lifestyles and body types. My ethos is helping people to be the best that they can be, not the best that someone else can be."

So we've learnt two lessons – stop taking the 'before and after' photos on social media so seriously – because they're not all what they seem – and with the right underwear and body angles, we can look great in anything 😉 Thanks Sophie!