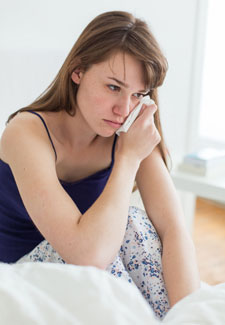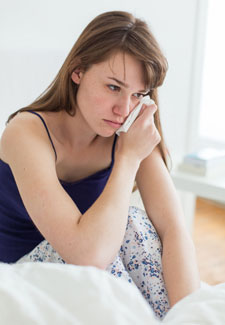 Q: My parents split up last year. I'm an only child and I still get really upset about it. My friends and boyfriend don't understand why I keep on bursting into tears – even I don't know why, although it's a very acrimonious divorce.
Sandra, Luton

A: Grief is a natural response to loss. You're saying goodbye to a certain stability – your parents have always been a couple, however badly they got on. And you're also mourning the loss of a dream, which can be as painful as letting go of reality. Crying can also be about feelings other than sadness, such as anger. Give yourself permission to feel whatever arises and you should find the grief slowly lifting. As your friends don't understand, I recommend you go online and search for 'adult children of divorce'. You'll find a wealth of forums where you can post your story and get support from empathetic people who are coping with similar feelings.

Emma Marlin
HAVE YOUR SAY! 
Have you got more advice to offer on this question? If so, make sure you add a comment in the box below. If you've got a question for one of our experts, you can also post that below as well.

Got a problem? Email Emma with your question now