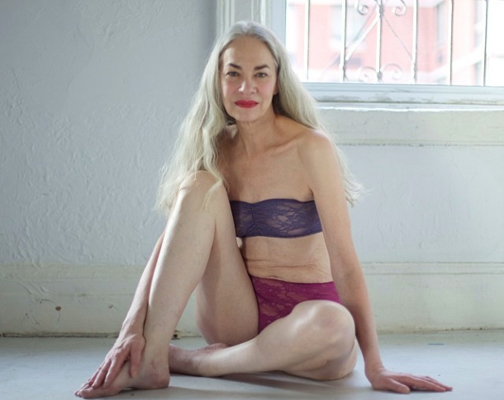 Fashion brand American Apparel has revealed the star of their new lingerie campaign – 62-year-old Jacky O'Shaughnessy.

Photos of the silver-haired stunner wearing nothing but lace undies were posted on the brand's twitter and facebook pages, along with the tag line 'sexy has no expiration date'.

Looking at this picture, we couldn't agree more!

American model Jacky was scouted by American Apparel while dining out in New York back in 2011, and she's been modeling for the brand ever since.

'You know, I've read so many times that modeling is vapid at best. I found it to be engaging and creative,' she said. 'It requires energy and an ability to communicate without words.

'It wasn't a big shoot with lots of people fussing and helping. It was just Marsha [the photographer] with her camera, so it was very personal.'

What do you think about American Apparel's choice of underwear model? Let us know!