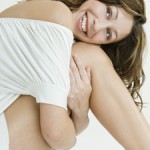 Struggling with your New Years Resolutions to lose weight? Woman's Own Diets is here to help you with 5 ways to help you lose weight and more importantly keep it off

1. Know why you want to lose weight

Whether it be to look good on the beach this summer, or to lose that growing muffin top – write it down where you can access it easily.

2. Think long term

Just as important as weight loss is maintaining it – take your time to lose the weight and develop a new approach to food you can rely on for a lifetime.

3. Set yourself achievable targets

Decide what your targets will be and make a note of them. For example, to lose 1-2 pounds this week, to cut back on chocolate to one bar a week or to take the dog for a longer walk each day. If you are realistic with your goals, you're more likely to stick to them.

4. Keep a food diary

Record everything you eat and drink in your online food diary at Woman's Own Diets. This will help you identify any bad habits and help you make more educated food choices.

5. Be more active

Losing weight isn't just about calorie counting! A combination of reducing your food intake and increasing your activity levels will help you achieve your weight loss goals. You don't need to head to the gym, you can up your exercise by taking a walk on your lunchbreak, walking up the escalator or getting off the bus a few stops early!

 

Want to try the online food diary at Woman's Own Diets? Give it a go for 7 days – absolutely free at womansowndiets.co.uk.