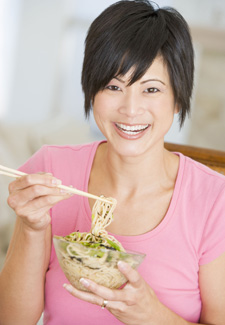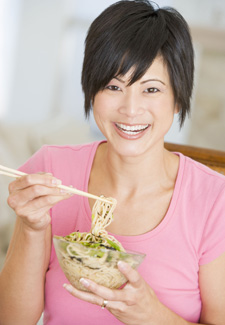 Q: How can I celebrate Chinese New Year on a budget?

A: This Sunday 10 February is Chinese New Year and, luckily, lots of leading supermarkets have got some great Chinese meal deals to help you see in the Year of the Snake.

Sainsbury's is running a £10 Chinese New Year Meal Deal until Monday 12 February, which allows shoppers to add four mains and two side dishes to their trolley – a possible saving of over £10.

The deal includes the following products, among others: Sainsbury's Chicken Chow Mein; Sainsbury's Duck in Plum Sauce with Egg Fried Rice; Sainsbury's Prawn Toast (8); and Sainsbury's Duck Spring Rolls (6).

Tesco is going for a similar offer with their £5 Chinese New Year deal, where shoppers can pick up two mains and two sides from their Ken Hom range for just £5, a saving of £2.

Treats include Ken Hom Crispy Chilli Beef and Aromatic Duck and Pancakes, along with Egg Fried Rice and Chicken Spring Rolls.

The Co-Operative have chosen a make-your-own deal by offering three Blue Dragon Stir Fry Sauces for £1 (a saving of 95p), and Sharwoods Noodles for only £1 (down from £1.69).

Morrisons Chinese Takeaway Bags (https://www.morrisons.co.uk/Offers/Celebrate-Chinese-New-Year) featuring two main dishes and egg fried rice, plus two vegetable spring rolls and prawn crackers are only £5 and their meals for one – such as Morrisons Black Bean Chicken and Rice – have been reduced to £2 from £2.59.

So don't spend a fortune on an expensive Chinese takeaway this Sunday, simply nip to your local supermarket and treat yourself to one of these great deals.

Andrea Ventress, money expert

 

HAVE YOUR SAY! Have you got more advice to offer on this question? If so, make sure you add a comment in the box below. Plus, if you've got a great money saving tip, send it to our money expert for a chance to win £25!