With Emmanuel Macron named as the French president his 64-year-old wife is about to be thrust into the spotlight. While others may question this political duo's 24-year age gap, we know exactly why glamorous Brigitte – and a whole host of women like her – are capturing the hearts of men almost half their age.
Here's the elusive je ne sais quoi that sets older women apart from their younger counterparts.
They do every decade better
70 is the new 60, 50 is the new 40, 40 is the new 30 – you get our point. Whatever decade you're in as a woman, its bound to trump the one that went before it. At 57, the fabulous Diane Keaton produced her seventh movie and played the love interest of 39-year-old acting hunk Keanu Reeves in Something's Gotta Give. Take that Hollywood!
They're at their best when married to their younger other halves

Forget all notions of a stale marriage where two people rub along quite nicely together, but are secretly plotting their single life in some far off Caribbean island. When older women tie the knot with their younger beaus it's definitely a case of thriving rather than just surviving. In fact a study in the journal of Psychology of Women Quarterly found that women who are 10 or more years older than their partner report being more satisfied and committed to their relationship when compared to women who have partners who are the same age or younger.
Barbara Windsor met her hubby-to-be Scot Mitchell when she was 55 and he was 28 – and we've rarely seen the veteran actress without a smile on her face. Enough said!
They're body confident and they're not afraid to show it

Celebs like Helen Mirren (71), Susan Sarandon (70) and Jane Fonda (79) have got their 'sassy in their seventies' red carpet strut down to a pat. And it's no wonder as body confidence only grows with age. A global study by YouGov revealed that European women over the age of 55 are significantly more likely to be happy about their body shape than those in their twenties and thirties.
The pay off for younger husbands? Well we're thinking a figure-hugging number on date night can only be a good thing.
They're secure enough to share the limelight
Age-gap power couples like Fifty Shades director Sam-Taylor-Johnson (50) age and her 23 years junior hubby actor Aaron Taylor-Johnson (26) are never caught tussling for the public's attention. In fact the fame game seems completely secondary to their main priority – their envy-inducing relationship. We'll let this recent Instagram snap from Aaron – posted on his beloved wife's birthday – do the talking! Swoon!
They're more adventurous in the bedroom

Where does 80-year-old Jilly Cooper get inspiration for her never ending stream of bonkbusters? Her own fertile imagination it seems! Yep that's right it seems that women of a certain age are more adventurous between the sheets. Researchers from the University of Pittsburgh questioned women between the ages of 46 and 59 about their sex lives and what they found out will certainly raise a few eyebrows. Although the study participants admitted to wanting sex less, when they did make time for lovemaking they spent more time on foreplay AND tried out new sexual positions. 59-year-old Loose Women panellist Linda Robson recently admitted to leafing through the pages of the famed Kama Sutra with her hubby Mark Dunford. Now that's what we call spicing things up!
They're not afraid to speak their minds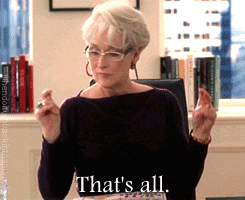 They've been there and done that and aren't afraid to tell you what's what. No more walking on eggshells as you attempt to fathom what you could have possibly done wrong this time. No more back and forth over what to whip up for dinner. It's that irksome way you fold your shirts…and yes we will be having Pad Thai for third time this week.
Older women…and that's not all
They're going to rock your world

Lets leave the last world to the man himself – the ever charismatic Macron. Summing up how his marriage to Brigitte Trogneux has transformed his life, he simply says:
"Without her, I wouldn't be me."
We'll cheers to that statement!