Victoria Beckham's former band mate and friend Mel B was said to be 'livid' after Victoria Beckham showed off her silly side in an unexpected appearance on James Corden's hilarious skit 'Carpool Karaoke'.

The tension apparently came from the fact that Victoria refused to be part of another Spice Girls reunion, however continues to promote her other projects using the band's well known and well loved smash hits.
Now there's going to be a new bee in Mel's bonnet after it's been revealed that Victoria has stepped in to stop another Spice Girls reunion project from taking place.
Dan Wootton reported for The Sun that a Spice Girls associated talent show which had been in the works has now been axed as Victoria and another former band member objected to the concept.
The talent show would have given ­members of the public the chance to join Geri, Mel B and Emma Bunton on stage.
However both Victoria Beckham and Mel C raised concerns about the concept as they feared it would "damage the Spice Girls brand".
A telly insider told The Sun, "While fans would have preferred to see all five on stage again, the chance to become a Spice Girl was definitely the next best thing."
"Unfortunately, that won't be happening now. Neither Victoria nor Mel C were on board with the idea and faced with an 'us and them' situation, it was dropped."
The feud so far

After Victoria Beckham appeared on Carpool Karaoke belting out Spice Girls song, an insider reportedly told The Sun, "Mel is livid Victoria is all of a sudden embracing her Spice Girls past after years of trying to distance herself from the band. She was desperate for the girls to go on a very lucrative reunion tour to celebrate their music with millions of fans."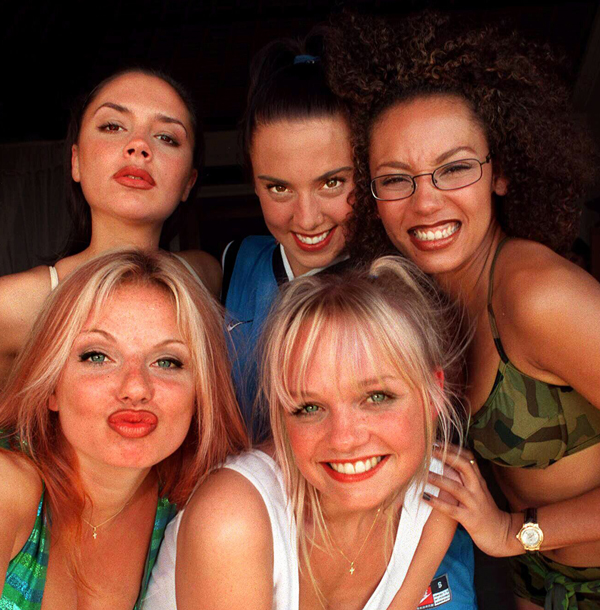 "But once Posh pulled out, the idea began to crumble leaving the members of the band keen to perform having no choice but to ditch it. Mel feels it's unfair Victoria is now using their music to boost her own profile."
---
So, what do you think?
Is it unfair of Victoria to use the music after refusing to join the reunion? Or does she have every right to use it after being part of the band's success? Let us know by joining the conversation on the Woman's Own Facebook Page!
---
Victoria Beckham and James Corden do their own take on 'Carpool Karaoke'
Victoria Beckham, 42, surprised old friends and fans alike when she teased her skit with James Corden.
Showing a different side to the usually straight faced and serious 'Posh', Victoria can be seen in the clips dancing, singing, and having a laugh with James.
Although Mel B might be less than impressed to see Victoria belting out Spice Girls hits in the car alongside Corden, there are plenty of people praising the former pop star for showing her sense of humour and fun side. Also, a source close to Victoria said to The Sun, "Fans will love the fact that Posh is going back to her Spice roots. It proves why the band really did mean so much to her and why she's in the position she's in today."