Sue Perkins and Mel Giedroyc never fail to delight viewers with their witty one-liners and easy charm.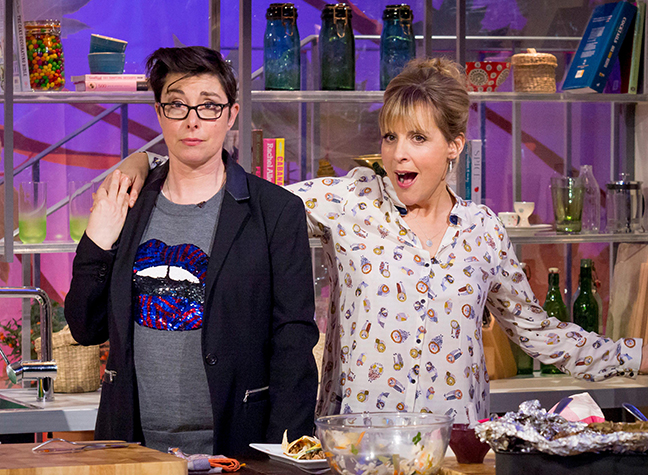 Since stepping down from the The Great British Bake Off last year, we've seen both presenters front other shows, but nothing quite compares to the on-screen charisma when these two get together.
But it looks like there could be a reunion on the cards, with the duo lined up for one of the BBC's most high-profile presenting jobs, a reboot of classic game show The Generation Game.
A revamp has been in the works for quite some time. BBC One controller Charlotte Moore has made no secret about her mission to revive the show, but originally had Miranda Hart earmarked for the presenter slot. In 2014, it was officially announced that Miranda would be the host, but she's since distanced herself from the project.
A source said: "Mel and Sue are seen as exactly what this classic show needs. They were seen as a perfect replacement."
After it was announced that the Bake Off was moving across to Channel 4 last year, it didn't take long for Mel and Sue to confirm their loyalty to the BBC and step down from their roles as co-hosts.
The pair were apparently offered starring roles in the reboot as part of a BBC 'package' that would keep them on side.
The original The Generation Game launched in 1971, with Bruce Forsyth as presenter. He was then followed by Larry Grayson and Jim Davidson, making Mel and Sue the first female presenters ever to front the show.
The show's format involves family members from different generations going head to head over a series of challenges. The final round includes the famous conveyor belt of prizes, and contenders battle it or for their favourite ones.
FROM: woman & home, our sister site