Forget the competition between the shows contestants; it's the ratings war between the X Factor and Strictly Come Dancing that is getting everyone talking!

According to Ladbrokes, Strictly Come Dancing is set to waltz away with the highest viewer ratings this weekend.
The odds are 4/5 that Strictly will register the most peak viewers this Saturday night, leaving the X Factor as the even money outsider.
Jessica Bridge of Ladbrokes said: 'Punters are shunning X Factor after the cruel top 6 twist at boot camp last week, and the odds suggest the glitz and glam of Strictly will pull in the most viewers for the second week running.'

Which show will have you glued to the settee tomorrow night? 
Like this? Try this: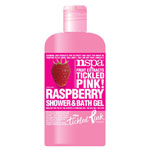 Why not wear it pink at home? Everything you need for the ultimate girl's night in