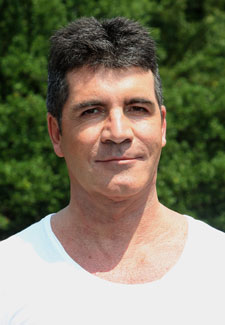 It's something that most of us don't like to think about but Simon Cowell has revealed that he's been planning his own funeral. 
Just a day after we told you that David Walliams had let slip that Simon, 53, goes commando at the Britain's Got Talent auditions, the cheeky comedian has also revealed that his co-judge and boss has asked him to sing and speak at his funeral.
David, 41, revealed: 'Simon's asked me to speak at his funeral and sing as well'.
And although we can't vouch that what David is saying is true, it seems that Simon's seriously considering the type of funeral he'd like, saying: 'I decided yesterday the song at my funeral should by My Way, and I got quite emotional thinking about it.'
What a depressing thought!
Britain's Got Talent starts on Saturday at 7pm on ITV 
To find out more about Simon Cowell going commando click here