The nation was shocked when Sherrie Hewson announced she was leaving the Loose Women panel after 14 years last month. And now Sherrie's admitted the real reason why she made the big decision.

'Over the years I'd thought, 'I wonder if it's time to go now…' and it wasn't. Instinctively, I stayed,' Sherrie admitted. 'And instinctively, I've left now because it felt safe to.
'With all the things that had happened to me, I kind of let the acting go a bit. Loose Women became my life. That wasn't good because what I am is an actress, that's what I do for a living – and I'd let it slip through my fingers. That disturbed me a lot.'

But thankfully for Sherrie now things are looking up, especially with the wedding of her only daughter Keeley Boyd just a few months away. We caught up with the actress to find out all the goss about the big day.
'It's quite stressful,' Sherrie revealed. 'Well weddings are, aren't they? To me they're kind of 'oh my god, how many people?' And of course you start asking people and they all say yes. It's going to be huge.'
But Sherrie says it was all worth it to see her daughter, 31, who has been with her partner Simon for 10 years, in her wedding dress.
'We've got the dress, and it's magnificent,' she explained. 'It is one of those dresses where you just cry. You can't stop crying, it's so heavenly beautiful. The day will just be like a crying fest for me.
'I'm going to wear taupe lace, that was Keeley's idea and I think it will be quite subdued but sexy too. I'll lose some weight as well.'

And whilst we think Sherrie – who is open about having gone under the knife in the past – is looking amazing right now, she admits she still doesn't feel it as she battles with Body Dysmorphia, a disorder that causes a person to have a distorted view of how they look, and would consider more plastic surgery.
She confessed: 'I would still have more. I think Body Dysmorphia isn't something that goes away, it's just part of your DNA. I've got a photo of when I left RADA when I was 20 and that's the very last time that I could look at myself and think I was okay. I don't know why it happened to me, I was always the ugly duckling of the family so I never got out of that feeling. I feel very fat at the moment but more than anything I hate my face. It's just one of those things as you get older.'
But whilst she might not be feeling her best, she's certainly on top of her game career-wise as Joyce Temple-Savage in well-loved sitcom Benidorm, which is back for a new series in the new year. She will also be starring as Mrs Slocombe in the much-anticipated revival of Are You Being Served?, which was filmed like a traditional sitcom in front of a live audience in one night.

'That night was the most amazing night in all my career,' Sherrie revealed. 'I came out and the whole audience went 'wow'. The music kicked in and I burst into tears. It's a night we will never ever forget, I've never seen a reaction like that.
'It just shows you the love for that show, the way it is written is brilliant, the cast are fantastic and they all have the essence of the characters beautifully. I think it will appeal to all generations in every possible way. If it went to a series, that would be sensational!'
We can't wait to tune in!
Are You Being Served?, Sunday 28th August, BBC1
Read more…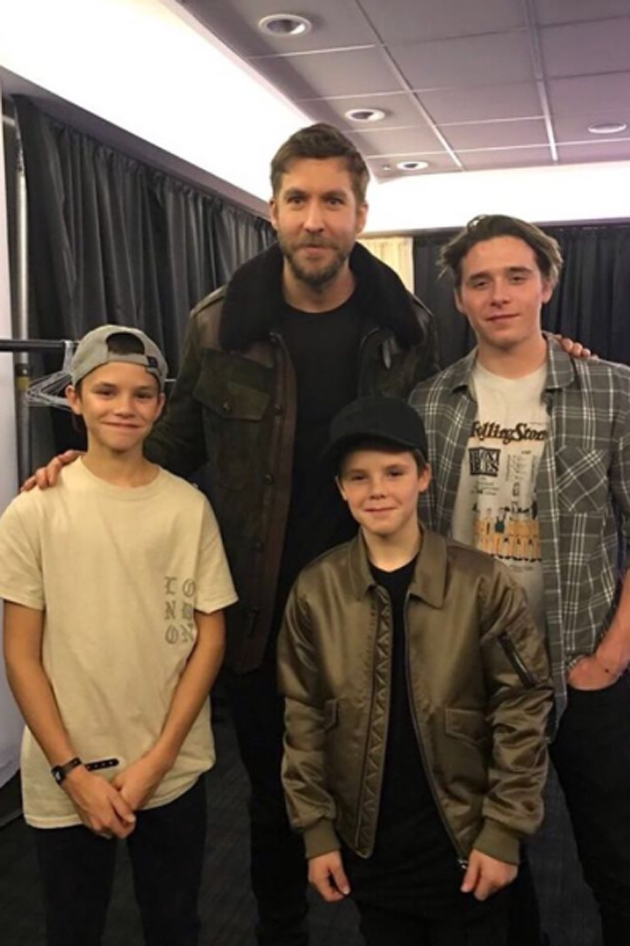 What do you think about the new track?

The Deal or No Deal banker has been revealed as a former Corrie star!