With four children, eight grand children, and five great grandchildren, Her Majesty the Queen of England is no stranger to the trials and tribulations of motherhood. However she is also familiar with the joy and happiness that children bring into their parent's lives – something which she is keen for her grandchildren to experience to the full.

Although the Queen isn't allowed to pick favourites amongst her grandchildren (at least she would never admit it if she did have one), HRH does have a special place in her heart for her eldest son's two boys – Prince William and Prince Harry.

The Queen and Prince William have always been close, and formed a particularly strong bond whilst William was at Eton and would join the Queen for tea at Windsor Castle on Sunday afternoons. As well as her love for her grandson, it is said that she also greatly respects and admires him, especially for the way he balances his family life with working as a rescue pilot and his official royal duties.

Now that Prince William is a grown man, and a father, the Queen couldn't be prouder of him. Rumour has it that she is keen for William to make the most of his young family while his children Prince George, 2, and Princess Charlotte, 10 months, are still small.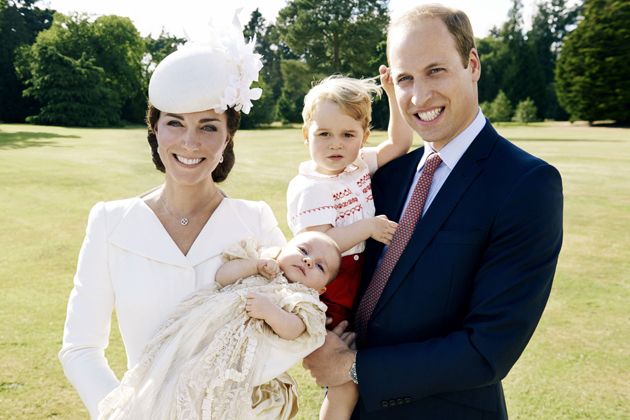 A cleric who is close to the Royal Family revealed to the Daily Mail that the Queen, "wants to help him while she can" and so the pair have come to a 'quiet understanding' that William can live an independent life with his family away from London and the often relentless royal routine and protocol.

This revelation comes a week after Prince William and Kate faced harsh criticism for being 'part-time' royals and not pulling their weight along with other members of the royal family. Compared to the Queen and Prince Charles, who each made 341 royal engagements last year, Prince William only completed 122 and Kate, only 62.

However, it is said that the Queen supports the Duke and Duchess of Cambridge staying out of the limelight and in Norfolk with their young children, as the Queen herself doesn't want them to make the same family sacrifices that she was forced to make.

When the Queen first came to throne at the tender age of 25, she had no choice but to miss out on much of Charles and Anne growing up because of official tours around the world and state visits that she was obligated to make. This had an impact on both the Queen and her children, and Charles has spoken in the past of being "emotionally estranged" from his parents as a child – very hurtful for any mother to hear.

Prince William is no doubt grateful to his grandmother for agreeing to this arrangement that allows him to spend as much time as possible with his wife and children. However, we will still being seeing a lot of the Duke and Duchess of Cambridge, as their royal tour of India is coming up in April, when they are expected to travel alone with the children left at home with the nanny in Norfolk.

How many do you remember?

From their charity work to their sense of humour - why the royals are so likeable

Including her sweetest and most candid moments!