As future King, Prince William is required to follow royal rules to a tee. He dutifully attends important royal engagements, and has even followed in the family tradition of working within the military, as part of the Royal Air Force.
He and the Duchess of Cambridge are now so focused on their regal responsibilities, that they're relocating back to London from their current home in Norfolk, in order to fulfil more of their duties as 'full-time royals'.

But despite this, there's one important royal rule that the Duke of Cambridge has so far insisted on breaking for his children, Prince George and Princess Charlotte.
When flying abroad for royal visits, Prince William, Prince George, and Princess Charlotte actually aren't meant meant to all be on board the same plane. But up until now, the Duke of Cambridge has ignored this royal protocol, travelling multiple times with his children – and most recently, on a royal trip to Poland and Germany.
But why shouldn't they all travel together? Well, after Prince Charles, George, Charlotte and William are all of course royal heirs to the throne. And as such, the three of them are, understandably, considered precious cargo.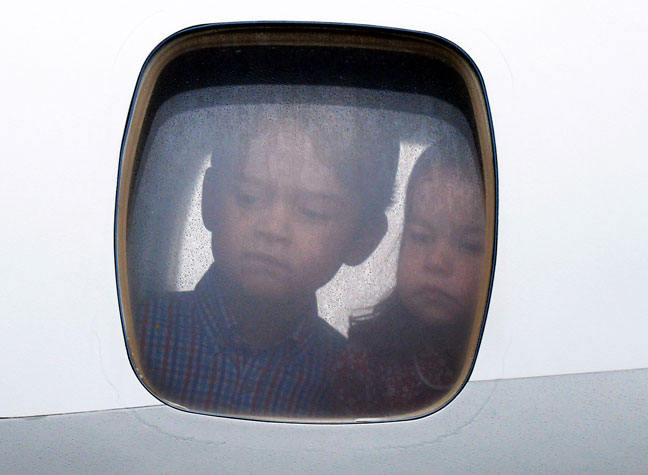 And it turns out that there's an unofficial rule that says no two royal heirs should travel together on the same plane, in case the very worst happens and the future of the monarchy is put in jeopardy.
It's thought that the unwritten rule dates back years, where travel by plane was considered far more dangerous. The royal family then suggested the protocol that no two heirs to the throne should fly together, in order to protect the royal lineage.
---
Read more…
---
But Prince William has proven that this is a rule he's willing to break in order to travel with his two children, Prince George and Princess Charlotte, whilst they're heading off to engagements abroad.
He first considered dropping the royal protocol when Prince George was born in 2013, and he and Catherine wanted to take George with them on their royal tour of Australia and New Zealand in 2014.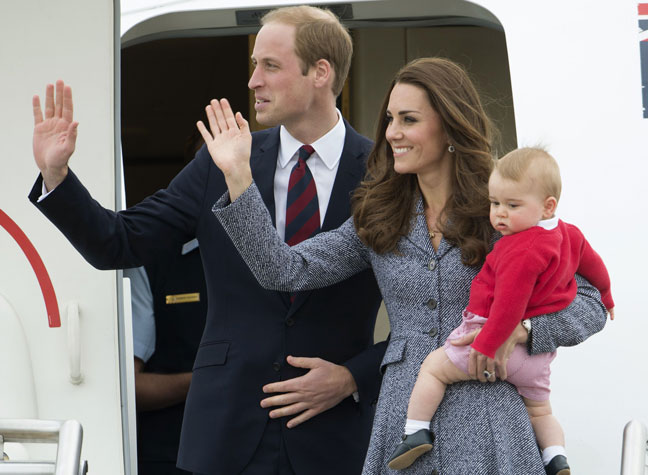 In fact, he was even required to ask permission from the Queen in order to take George with them, as per the royal rules.
At the time, a royal spokesperson explained to the BBC, "While there is no official rule on this, and royal heirs have travelled together in the past, it is something that the Queen has the final say on."
The Duke and Duchess have of course continued to dismiss this royal protocol, as they recently took George and Charlotte on a tour of Poland and Germany.
FROM: Woman & Home, our sister site.