We didn't expect this of the Royal!
When it comes to fairytale love stories, few are as dreamy as that of the Duke and the Duchess of Cambridge. But just when we thought that Kate and Wills were immune to the daily bickering experienced by other couples, news came through about the pair's right royal bust up.

During a tour of Luton's Youthscape charity the Prince and his wife initially put on a united front. But things quickly began to go sour when Wills spotted an opportunity to indulge in one of his favourite past-times.
The prince wasted no time in grabbing the controls for a game of FIFA16, squaring up against 17-year-old opponent Jermaine Hylton. He said:
"I used to play, ahem, occasionally when I worked on the night shift. It was a good way to stay awake."
Trouble in paradise

There's no doubt that Will got very involved in the game. And celebrated (perhaps prematurely) on a goal by cheering and pumping the air. Sadly it turned out to be offside – not even Royals can negotiate that rule.
The game proved to be a bit too distracting however, as the Prince failed to notice that Kate had moved on with their tour. When it dawned on him, he hurriedly made his excuses to follow her, saying:
"Oh my wife has gone, I'll be in trouble. I have been accused of playing too long on computer games."

Kate probably isn't too annoyed though. Will later made amends by breaking off a piece of his chocolate Rice Krispies square for her. And Kate accepted the sweet peace offering – made by the charity's teenagers – with a dainty nibble.
And the Duchess also had a guilty pleasure confession of her own. While chatting to a teen playing the card game UNO, she revealed that the game was one of her favourite's growing up.
So it seems that the score is finally even between our favourite Royal couple!
Words: Assisted by Rachael Davis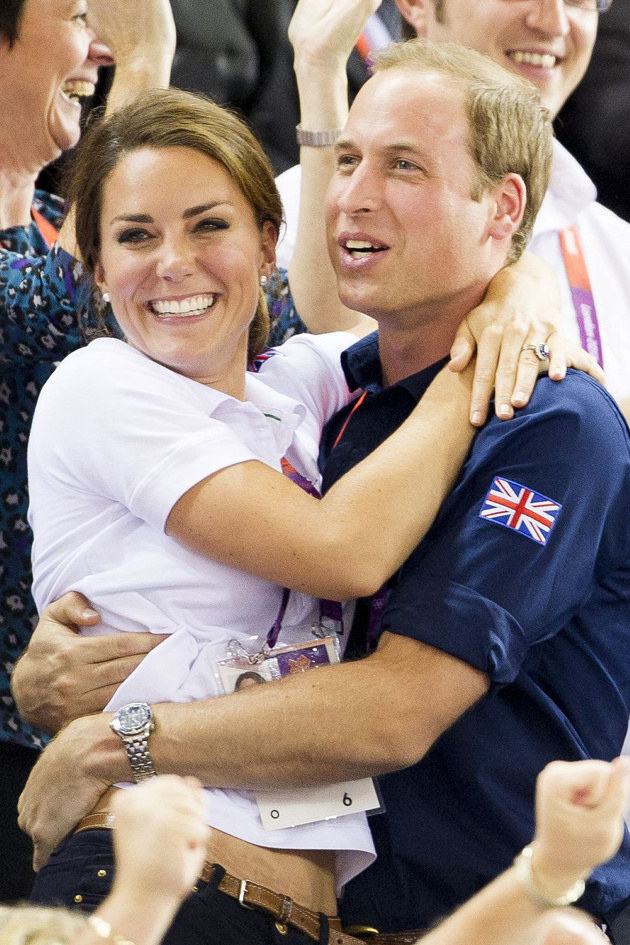 They're doing it their way!

Things get tense from time-to-time at Anmer Hall!

A sibling for George and Charlotte?
Save