The Duke of Edinburgh was last night admitted to hospital, Buckingham Palace have confirmed.
The palace insisted that the hospital visit was a precautionary measure. They also confirmed that Prince Philip, 96, was being treated for an infection that arose from a pre-existing condition.
He is now said to be "up and about and in good spirits".
The Queen is today still expected to deliver the Queen's Speech to Parliament.
The palace have said, "Prince Philip is in good spirits and is disappointed to be missing the State Opening of Parliament and Royal Ascot.
They confirmed that Prince Charles will instead be accompanying the Queen to her Parliament speech today – "The Prince of Wales will accompany the Queen to the State Opening.
"Her Majesty is being kept informed and will attend Royal Ascot as planned this afternoon."
The Duke was last seen in public just yesterday, appearing at Royal Ascot with the Queen and fellow members of the royal family – including the Duke and Duchess of Cambridge – by his side.
Prince Philip also made an appearance at weekend's Trooping the Colour ceremony to celebrate his wife's 91st birthday, and appeared to be in good spirits.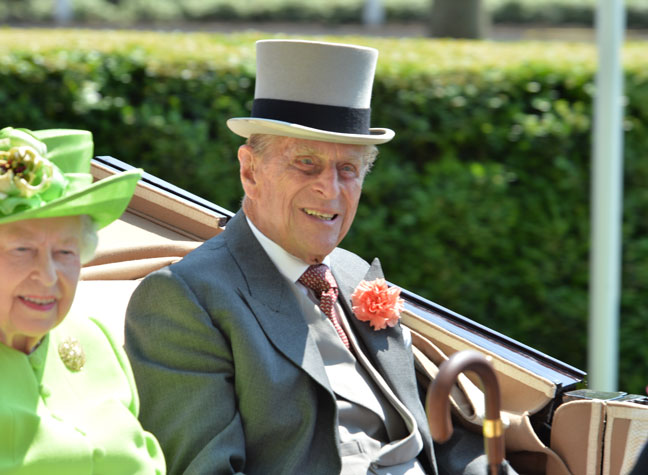 (Prince Philip at Royal Ascot on 20th June)
Prince Philip has had other admissions to hospital recently too. Back in May 2017, the royal officially announced that he'd been retiring from royal duties given his advanced age. However, he's since been diligent in accompanying the Queen to various royal events.
Prior to revealing his retirement plans, public rumours spread that the big announcement was going to be concerning the Duke of Edinburgh's wellbeing, sparking rumours of 'Prince Philip dead'..
This is a developing story. Please refresh the page for updates.
FROM: Woman & Home, our sister site.