Christmas is a particularly exciting time for kids, especially small children who are caught up in the magic and excitment of the season, and Prince George at Christmas will be no exception!
Seen today for the first time in ages, little Prince George was joined by his mum, the Duchess of Cambridge, and his uncle, Prince Harry as they made their way to the Queen's annual Christmas dinner held at Buckingham Palace. Other royal family members also joined in the Christmas tradition but it's Prince George who was probably most excited!




But Prince George's curly hair and cute little face is our favourite!

In a candid interview with young Big Issue journalist Sophia Kichou,  Prince William revealed that he doesn't expect to get much sleep in the build up to Christmas this year. His two-year-old son Prince George is now just old enough this year to start appreciating the magic and significance of Christmas, leading William to admit "Well, if I get any sleep on Christmas Eve it'll be good, because George will be bouncing around like a rabbit."

This will be Kate Middleton and Prince William's first Christmas celebrating as a family of four, after the royal couple welcomed their daughter, Princess Charlotte, in May. Talking about planning for the festive season with two young children, the father-of-two confessed, "I think George will be extremely bouncy this year because he's suddenly worked out what Christmas is all about. So that will be two children, one who suddenly appreciates Christmas, which could be quite challenging."

Whilst 7-month-old Princess Charlotte will no doubt be watching adorably from the sidelines, her boisterous big brother is expected to take a slightly different approach to the festivities. Prince William admitted he expects Prince George will, "try to tackle his presents as he tries to unwrap them".
Despite some of the challenges that come with celebrating Christmas with a bouncing baby and a lively toddler, Prince William revealed that he's, "looking forward to it" and will enjoy spending Christmas with his new, slightly larger, brood, "It's a very different experience at Christmas, having a family of your own."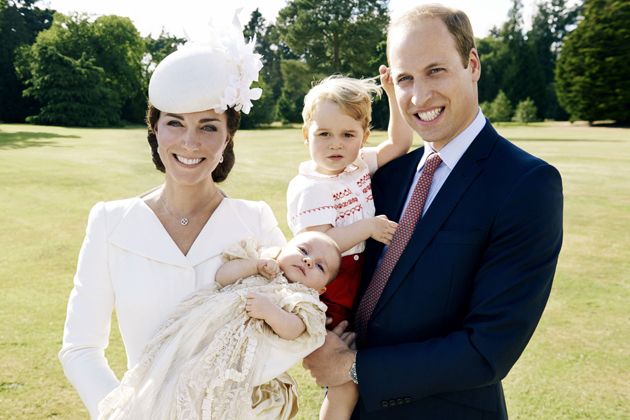 Breaking with tradition, Kate and William will stay at home in Anmer Hall for Christmas Day, rather than travel with their two young children to Sandringham. However, the family of four will honour the tradition of joining the rest of the royal family at church, "We'll go to church as a family on Christmas Day, as we always do" Prince William revealed.

Kate's parents – Carol and Michael Middleton – will then join the family to celebrate Christmas with their grandchildren in Norfolk for Christmas Day.
Lastly, Prince William shared his romantic Christmas wish for everyone, "to have some love in their lives" and also added, "it'd be nice if we got a white Christmas because we haven't had one in many years." – fingers crossed Wills!
Sophia Kichou's interview with The Duke of Cambridge is in the Big Issue magazine out now.