Meghan Markle birthday is August 4th – but is she spending the special day with Prince Harry?
They're currently in the midst of an EXTRA long distance relationship – 3,457 miles to be exact! US actress Meghan is based in Toronto, in order to film her legal drama Suits. However, the royal is of course based in London. But Prince Harry and Meghan Markle are clearly keen to treasure as many special moments as possible together. Their most recent moment? Actress Meghan has reportedly flown to the UK to celebrate her 36th birthday with her prince!

The couple regularly plan trips across the pond to spend time with each other. And, ahead of her 36th birthday this week, Meghan has once again made the journey to the UK in order to spend her special day with Harry.
According to royal watchers, the actress was spotted at Waterloo station in London on Thursday evening, after jetting to the UK capital with her mum, Doria Radlan.
---
Read more…
---
Sources report that Meghan looked typically chic and sophisticated, in a pristine white blazer. A favourite look of the American actress, Meghan was also papped in a stylish white blazer when she cheered Prince Harry on at the polo earlier this year.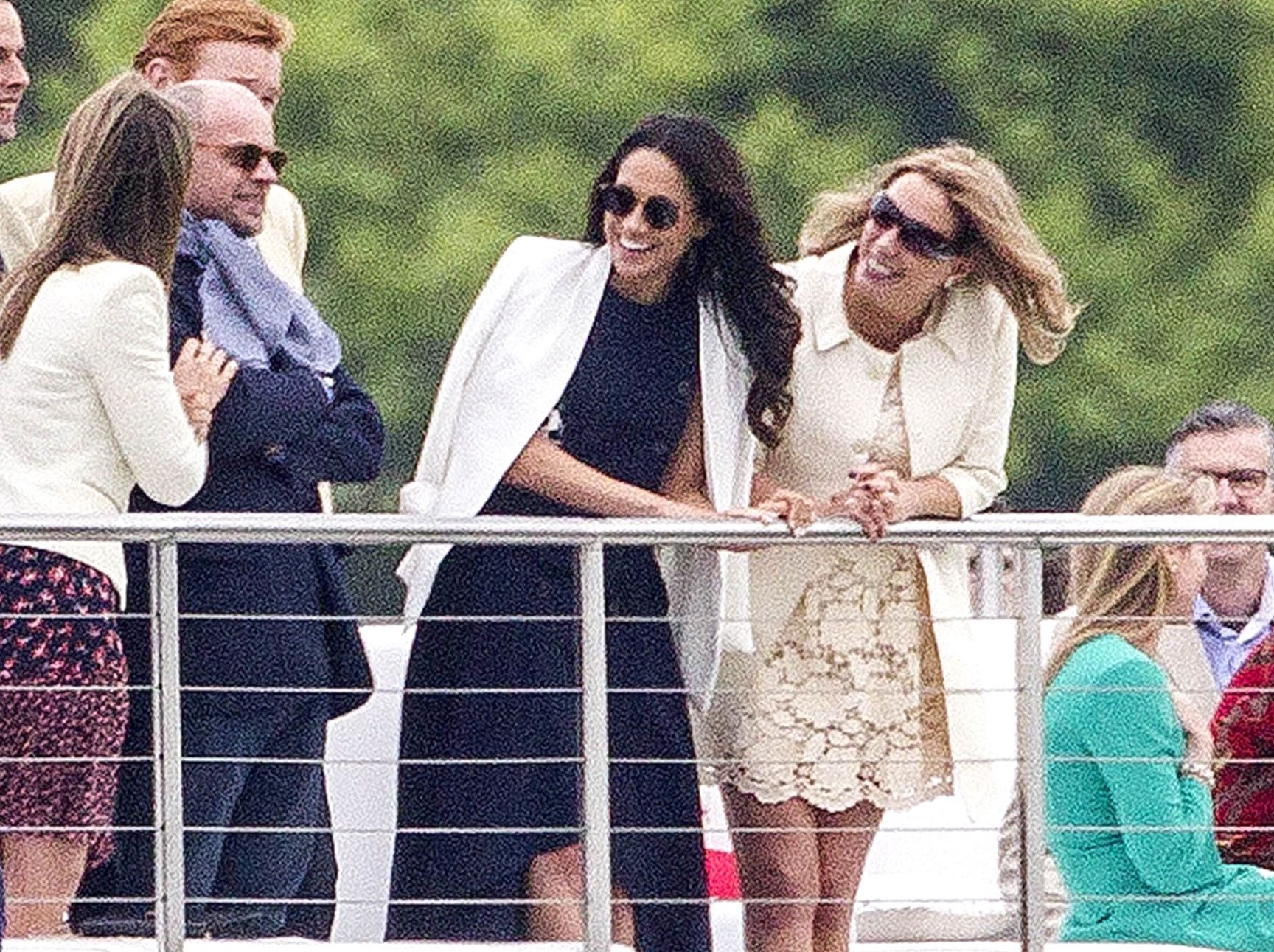 Apparently, the pair have spent most of their time together at Harry's London pad – Kensington Palace, no less.
In the past, the couple have spent quality time together at the theatre, catching up with the latest shows, or cooking up some of their favourite dishes at home. They were also spotted taking a late night trip to the National History Museum together – not far from Harry's residence.
It is assumed that the couple will spend Meghan's special day in their typical low-key fashion, in order to avoid the glare of the media.
Meghan's past birthday celebrations…
If so, Meghan will certainly be spending her day differently to how she celebrated last year. Judging from her Instagram posts on her 35th birthday, the Suits star spent her birthday working in Canada. The actress posted the following snap of her fellow co-stars:
But despite working on her birthday, her friends clearly didn't scrimp on a celebratory cake and flowers!
And, despite a busy day, the actress also took to social media to thank her fans for their birthday well wishes. Meghan posed in a silly, dog-inspired snap, writing "Thank you for the birthday love!"
Whatever they're up to this year, we're certain Prince Harry will make sure to spoil Meghan on her special day and shower her with gifts. We wonder if one will be a very special ring…only time will tell!