Prince George and Princess Charlote are two of the most famous royals in the entire world, but up until now, the two and four year old have been relatively unaware of their colossal fame.
Their parents, the Duke and Duchess of Cambridge, have been instrumental in keeping their kids away from the eyes of the media, and as of yet, their two littlest Cambridges haven't been particularly interested in why the world is so fascinated by them.
But now a source talking to American publication US Weekly has revealed that George, who recently celebrated his fourth birthday, is beginning to realise that he's not quite like everyone else.
Reportedly, George, who is about to start primary school, is "at an age where he's starting to realise that the world he lives in is different to his friends."

The source also stated that Prince William and George, who are said to be "very close" , go on frequent bike rides together in the Norfolk countryside, and that when they do, little Prince George is full of questions for his dad. The source said, "He's full of questions and curiosity about everything around him…He's growing up to be a very confident young boy."
Apparently, George is also turning out to be a clever little boy too, as the source reveals his questions are also "surprisingly deep. William says his view of the world is absolutely fascinating."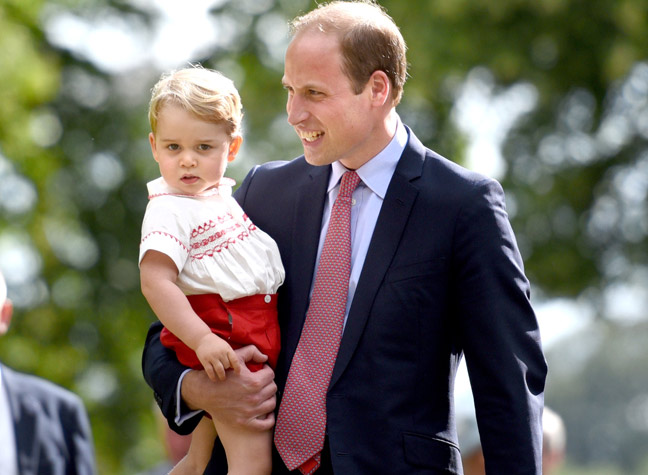 Of course, like any little boy and girl, the pair each have their respective love of all things childlike, with the source reporting that George loves "anything on wheels", while Charlotte on the other hand is said to be enamoured with Disney princess.
But adorably, Charlotte is said not to yet quite get the connection between herself and the likes of Belle, Cinderella and Sleeping Beauty. They commented that, "I don't think it's quite dawned on her that she's a princess herself."
---
Read more…
---
Despite the fact that the young prince and princess are anything but normal or ordinary, the source also revealed that their parents are very much keen for them to have an upbringing that's as normal as possible.

Chatting about the Cambridges day-to-day life, the source revealed that iPads specifically are actually banned from the house where George and Charlotte are concerned, with Catherine and William preferring that they do things the more traditional way.
The source revealed, "They're very much seen as Mummy and Daddy's toys, not for children . . . As two people who grew up without gadgets for entertainment themselves, William and Kate are firm believers in toys, outdoor play, and encouraging an active imagination. They're very much a normal family."
The foursome have undeniably been a tight-knit family since George and Charlotte came along, growing up in relative privacy at her Anmer Hall home.
And the close bond between Catherine and her only daughter is clear for all to see, but especially at home. The source said, "Wherever Kate goes, so does Charlotte." So sweet!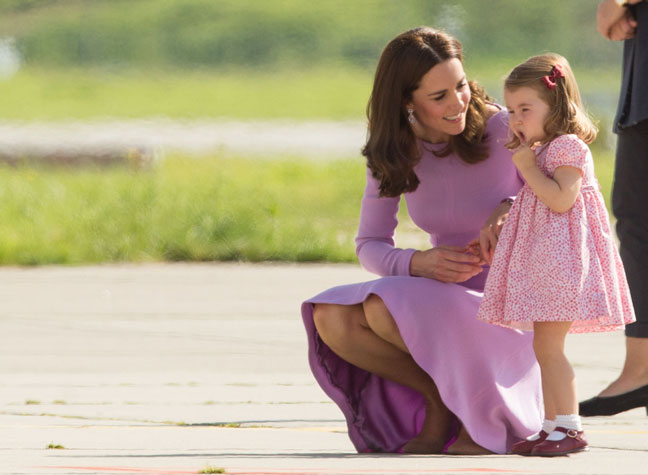 And even more adorably, the young Princess has taken to copying her mum or even the housekeeper when they set about cooking dinner – "Whenever the housekeeper or Kate are preparing food, Charlotte needs her own toy set by her side to imitate,"
FROM: Woman & Home, our sister site