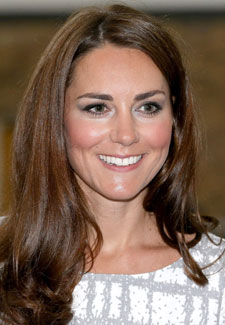 Been wondering what the royal baby will be called? Well now we're one step closer to finding out.

With Kate Middleton due to give birth to her first child to Prince William tomorrow, bookmakers Ladbrokes have revealed the odds for what the happy couple will be calling their baby.

Due to an 'an unprecedented amount of bets' the chances of the baby being called James if it's a boy have been slashed to 6/1 making it the favourite name choice. Meanwhile if the baby turns out to be a girl, Alexandra and Victoria are favourites with odds of 4/1.

Other popular choices include Charlotte which has been placed at 6/1 and Elizabeth at 8/1.

We can't wait to find out!