Olympic swimmers Rebecca Adlington and Mark Foster seemed to confirm their relationship this week when they attended the GQ Awards together. However Becky, 27, has now spoken out about the romance rumours surrounding them.

Smiling, with their arms wrapped around each other on the red carpet, the pair looked as comfortable as any other smitten celeb couple at the event. Although nothing had been officially confirmed about their relationship, Mark was seen placing a protective hand on Rebecca's back as the pair left the event. They even jumped in the same cab together, fuelling more rumours of their romance.

Despite lots of signs suggesting the pair might be in a relationship, Becky has been forced to come out and deny the rumours. Adlington, who split from husband Harry Needs after 18 months of marriage, told the Press Association that the comments were "ridiculous".
"We laugh about it. We're not a couple," she said. "We've been friends for 10 years. He came to my wedding. There was no 'industrial strength flirting'."
She added: "Why can't a girl be friends with a guy? That really annoys me, especially in the word of sport, especially in swimming."
She also went to say: "I'm not going to act differently with a person I've been with for 10 years. He's my friend. I hate the fact that nowadays you can't be friends with a bloke, you have to be together."
Romance rumours about the couple first began when the pair presented the Olympic swimming along with Helen Skelton in Rio. All eyes should have been on the action in the pool, but viewers couldn't help but point out the flirting and chemistry between Foster and Adlington.
Becky ignited the rumours when she appeared to squeeze his thigh during one segment of TV coverage.

Mark, 46, defended Becky after the thigh squeeze was spotted by saying:
"It's been funny the attention we've been getting at the BBC with people remarking on Becky touching my leg. But the reality is that Becky does that simply to get my attention either when she has something to say or else she wants me to butt in"
Adlington has also spoken out about the incident since. "I touched his leg in the least sexual place you can ever imagine, which is his knee" Becky explained. "It wasn't like I grabbed higher. I needed to get his attention."
Read more…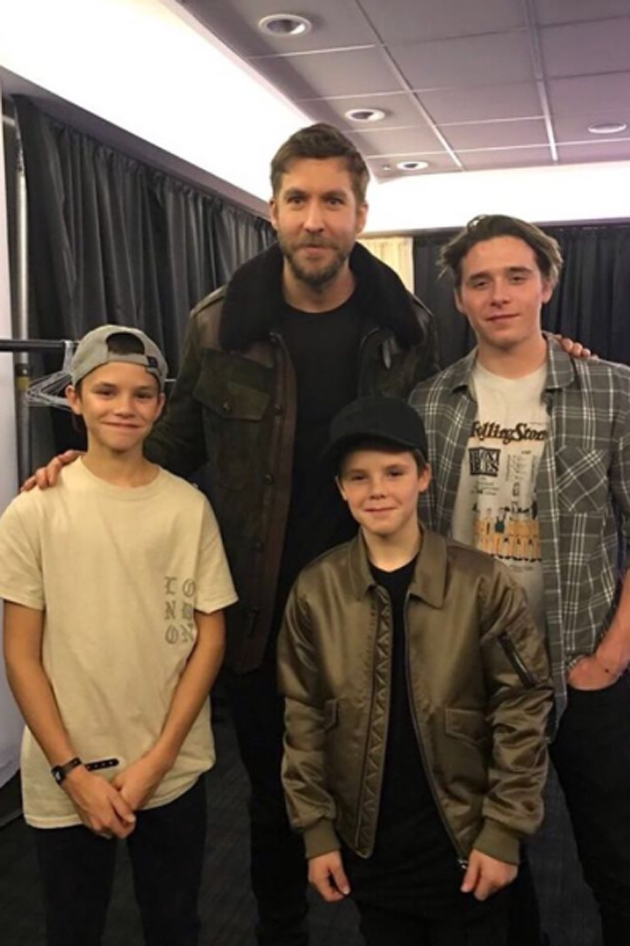 What do you think about the new track?

David Beckham named the 'Sexiest Man Alive'