She's by far the busiest member of the royal family, attending over 350 engagements and official occasions last year. However, despite her jam-packed schedule and the demands of being the Queen of England, Her Majesty will still take the time to reply to letters she receives.
According to the Telegraph, the Queen usually receives 200-300 letters from the public every day, not to mention the countless invitations and correspondence from foreign dignitaries and heads of state. Despite this, the Queen is shown almost all of her correspondence on a daily basis by one of her Private Secretaries. The official website for the royal family states that Her Majesty, "takes a keen interest in the letters she receives."

The Queen clearly took particular interest in one letter she received recently, after she surprised the sender with a personal response! The letter in question, from four-year-old Shaan Dulay, was penned by the schoolboy after he learnt about Elizabeth II.
Shaan was so inspired by The Queen, that he asked his mum Baljinder to help him write a letter to The Queen inviting her to his fifth birthday party."I really like the Queen. I like her horses and her dogs" Shaan enthused.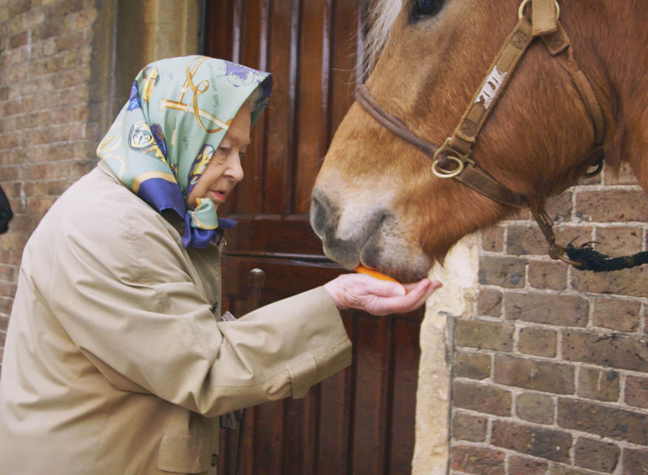 In his letter to The Queen, Shaan describes Elizabeth II as "the best Queen in the world" who is like a "real superhero". He also requested her attendance at his party so he can chat to her about certain matters including, "horses, planes and the poor children."
A surprise response
The Queen surprised Shaan and his family by responding to the letter last week. Signed by Her Majesty's lady-in-waiting, the letter reads:
"Although unable to accept your invitation to come to your house for tea, because of her very busy schedule, The Queen greatly appreciated your kind thought of her, and Her Majesty was pleased to learn that you too like horses."
Despite admitting that he was, "a bit disappointed" that the Queen would not be attending his birthday party, the four-year-old added, "I was very happy she read my letter".
When Shaan first received the reply, his mother revealed, "He was so amazed – although he couldn't hide being a bit disappointed that she wasn't coming."
"He loves it. He keeps getting me to read it out to him over and over again."
She added, "He was over the moon to get a reply. We will be taking him to see the palace in the summer and he can't wait."
Speaking of his exciting trip to Buckingham Palace in the summer, an optimistic Shaan is still hopeful to gain an audience with the monarch, "I hope I meet her then."
From: Woman & Home, our sister site