The Duke and Duchess of Cambridge visited Machester today for a busy itinerary of visits and engagements that aimed to celebrate the city's heritage and people.

Kate and Prince William's day saw them visit the National Football Museum, before heading to Manchester Town Hall where they joined a procession to the Cenotaph in memory of six Victoria Cross recipients born in the city.
Kate and William where 'overwhelmed' with the welcome they received in the city. However, the Duchess of Cambridge was a little taken aback too!

Whilst greeting pupils from St Philips school in Salford, Kate looked momentarily shocked to see the school children wearing masks of not only her face, but the whole royal family too!

Prince William, Prince Charles, the Queen, and even her corgis were represented in the children's fun masks.
After her initial shock, the Duchess seemed to share in the joke with the children. She was snapped laughing and pointing at the masks.

Kate looked smart and sophisticated in a warm coat by designer Erdem. Finally, she accessorised with her signature small clutch and suede shoes.
For their final visit of the day, The Duke and Duchess visited Francis House. The hospice cares for over 370 sick children, teenagers and young adults with a short life expectancy. Princess Diana originally officially opened the hospice in 1991.
Just like his mother, Prince William had the chance to meet some of the people helped by the hospice.
Read more…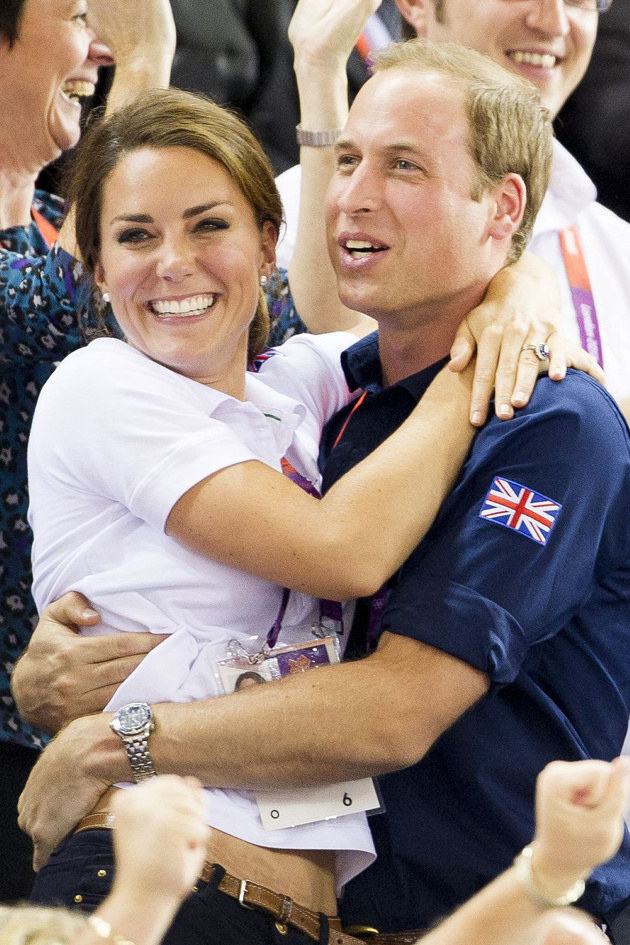 They're doing it their way!
So, which member of the royal family is your favourite? Or, which member would be your ideal BFF? Because, you can take our fun quiz and find out! CLICK HERE