This is so exciting!
The world can't stop talking about Prince Harry's girlfriend Meghan Markle. The American actress has been thrust into the spotlight after it emerged that she has been secretly dating the prince since the summer.

Although the young couple may have kept their blossoming romance a secret from the public and the press, it seems that their families have been kept very much in the loop.
In fact, Meghan's brother Thomas Markle Jr has revealed that their father had given the relationship his blessing when the couple first started dating, months before their relationship became public knowledge. Meghan introduced Harry to her father, Thomas Markle Sr., on one of the Prince's trips to Toronto. 
"My dad knew about [the relationship] from the start" Meghan's half brother revealed. "He first met Prince Harry out in Toronto".

"They're extremely happy together" Thomas said of his sister and her royal beau. 
Meghan's 72 year old father, a former Hollywood lighting director, was said to be 'extremely proud' of his daughter.
The couple are so serious, that Meghan has also met various members of the royal family. Reports suggest that the American actress has struck up a friendship with Prince Harry's cousin Princess Eugenie, although she is apparently yet to meet the Queen.
The Sunday Express reported that the 35-year-old US TV series Suits actress joined Harry, Eugenie and her long-term boyfriend Jack Brooksbank in Toronto at a party on Halloween. 
An insider told the newspaper, "They have all become great friends. Eugenie loves Meghan to bits and believes she is perfect for Harry. They are thick as thieves and may even all go on holiday together soon."
It is also reported that Meghan hopes to spend more time with Kate and Prince William on her next visit to the UK. 

Meghan has apparently received the seal of approval from the Duchess of Cambridge, who she is said to have met during her recent stay at Kensington Palace before Christmas. The Duke of Cambridge also made his approval of Harry's relationship with Meghan very clear… [READ MORE HERE]
"William and Kate really liked her and she fitted in straight away," the source added.
"Meghan is a very confident and intelligent woman and she's not overawed mixing with royalty."

Rumours that Prince Harry and Meghan will get engaged are now spreading like wildfire. The loved-up pair are currently understood to be taking a holiday together. Could this be the perfect opportunity for Harry to get down on one knee?
According to reports Harry has also followed the actress's Instagram account via a top secret account using a pseudonym. And the divorcee – who split from ex-husband Trevor Engelson in 2013 – is said to have followed him back.
The rumours about Meghan and Prince Harry dating were first started when she shared this snap:
This picture of a weekend for one may seem innocent enough at first glance. But a closer look reveals a surprising link to the 32-year-old royal.

If you missed it the first time Meghan is sporting a bracelet with the exact design modelled by Harry in March.
And as if this wasn't enough, Meghan's country retreat also happens to be at the same hotel favoured by the Prince. Harry is said to be a regular at Soho Farmhouse. He reportedly had so much fun one weekend that he persuaded their on-site pub to stay open until 4 am!
But the prince and the glamorous brunette share much more in common than their taste in jewellery and weekend getaways.
Meghan is a global ambassador for World Vision Canada and has travelled to Rwanda to support the Clean Water Campaign. She has also worked for United Nations Women as part of the HeforShe gender equality movement.

Prince Harry has championed a number of charity causes. In 2005 he jointly founded Sentebale, a charity to help orphans in Lesotho, southern Africa. Harry is also the Patron of the Invictus Games Foundation. The foundation uses sport to aide the recovery of wounded veterans.
In fact, Meghan and Harry met in Toronto this summer as Harry promoted the Invictus Games.
Prince Harry and Meghan: Could a royal wedding be on the cards?

A source close to Prince Harry told the The Express that he is 'besotted' with the Toronto-based actress. They said:
"He's happier than he's been for many years.
"He's in a very relaxed period of his life and Meghan has come along at the right time.
"They are taking each week as it comes and just enjoying each other's company but it's fair to say that they love seeing each other and there's a definite chemistry between them."
After spending the weeks leading up to Christmas together in London, and being snapped in public together for the first time, things certainly seem to be getting steadily more serious for the couple.
So, what do think about Prince Harry's girlfriend? Are you excited to see Meghan at her first official royal event? Join the conversation on our Facebook page.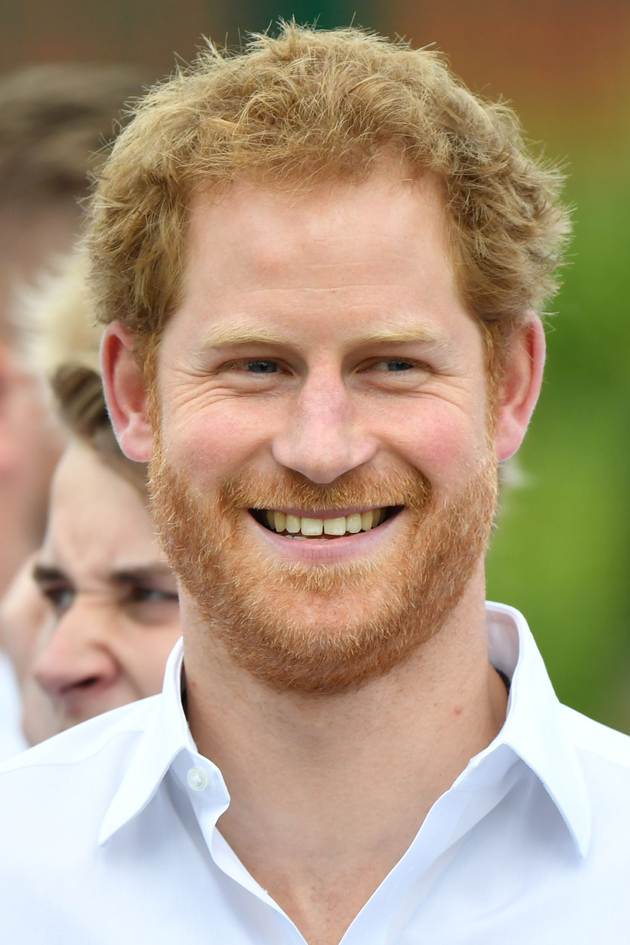 As if we needed any more reasons to love him...

This is a BIG step for Harry!