Prince Harry has opened up about how he is still 'haunted' to this day by what he witnessed whilst serving with the army as a solider in Afghanistan.

The fifth in line to the throne served in Helmand Province twice, both in 2007/08 and 2012/13, but had to cut short his second tour of duty after the Taliban threatened his life and vowed to, "eliminate him."
On his return from Camp Bastion in southern Afghanistan, Harry recalled how the Army sent all returning soldiers to Cyprus to help handle their emotions after serving, "The Army put you through a day, two-day course on the way back through Cyprus, which is crucial to everybody," Harry told Sky News.

Harry also revealed that he received psychological support when he returned from his duty in order to deal with some of the things he had seen in the war. As a result, the Prince feels he can 'relate to what amputees and other injured troops' will go through during the Paralympic style Invictus Games, that he is promoting in Florida this month.
The Prince, 31, went into a little more detail about how his experiences in Afghanistan have stayed with him, "You know, I described it to someone ages ago as one of those slide shows that go through your mind" Harry said. "If you've got a good imagination as well, everything that you see, especially if it's something that is quite powerful, then that slide is in there."

Harry also went on to explain that despite leaving the Army last June, the things he witnessed still affect him today "It's always in there and if you have dark moments in your life those slides will pop up.You know there are images I've been lucky enough not to see, but there have been images that I've been unfortunate to see – nothing like some of these guys, but yes there is a percentage of me being able to relate to exactly what they go through."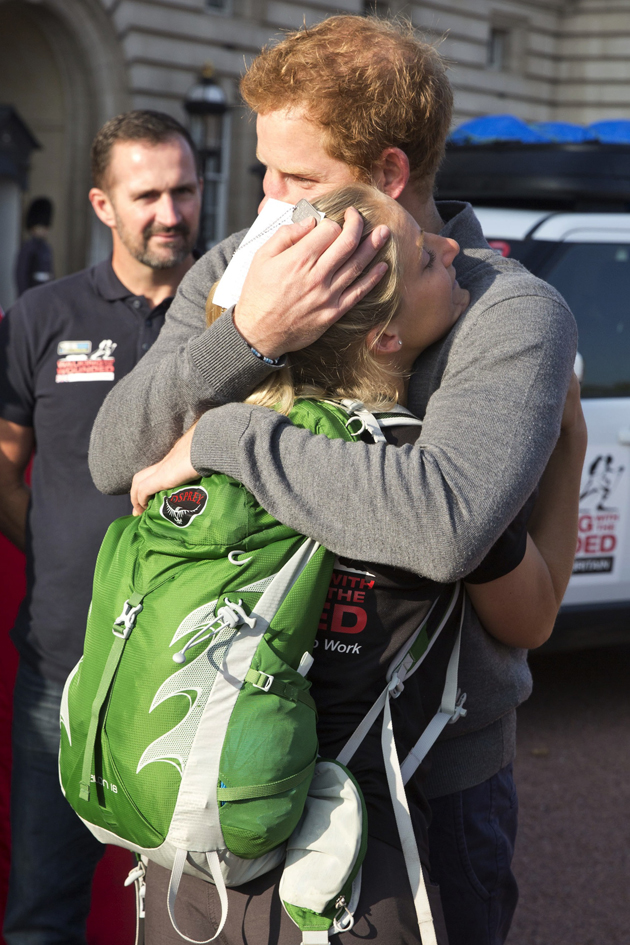 A cause close to the Prince's heart