He's fifth in line to the throne and, until recently, was one of the most eligible bachelors in the world! But, how much do you really know about Britain's Prince Harry? Here we answer your most googled questions about the cheeky British Prince…
How old is Prince Harry?
Prince Harry was born on the 15th September 1984 at St Mary's Hospital, London.

He's currently 32 years old.
What is Prince Harry full name?
As the royal is often referred to by his formal title, people are often left wondering what the Prince's last name actually is – or if he even has one!

Prince Harry's full name is: Henry Charles Albert David Mountbatten-Windsor.
Mountbatten-Windsor is the last name given to the male-line descendants of Queen Elizabeth II and Prince Philip, Duke of Edinburgh
Prince Harry girlfriend
Oh you nosy lot! It seems the internet is transfixed with trying to discover who Prince Harry's girlfriend is! Coming top for googled questions about Harry are questions regarding the young royals love life. Although we can hardly talk – we were as excited as the result of the world to discover that Prince Harry and Meghan Markle were officially an item!

As well as lots of people searching for information about Harry's current girlfriend, American actress Meghan, people also searched for two of his high profile ex-girlfriends too: Cressida Bonas and Chelsy Davy.
Prince Harry and Cressida Bonas split up back in 2014. Prince Harry and Chelsy Davy were together for six years before splitting up in 2010. However, as recently as 2015 there were rumours that the pair might get back together.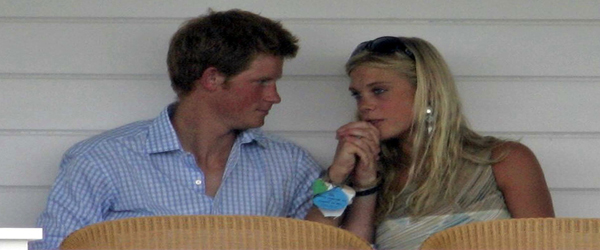 Chelsy Davy opened up about her romance with Harry, and many thought that it was a sign the former couple would reignite their romance. [READ MORE HERE]
Rumours that the Prince was dating 'Victoria' actress Jenna Coleman, as well as singer Ellie Goulding also circulated. However, it was American beauty Meghan Markle her ended up winning the Prince's heart.

Although things appear to be getting very serious between Prince Harry and Meghan Markle [READ MORE HERE] the couple are not engaged – yet.
Harry is said to have received Meghan's father's approval for their relationship. Meghan has also received a seal of approval from Prince Harry's side of the family. The actress has met both the Duke and Duchess of Cambridge, as well as their children Prince George and Princess Charlotte.

The Prince's plans to propose to Meghan have supposedly been revealed. If the rumours are to be believed, he's got a beautiful engagement ring in mind for when he pops the question! [READ MORE HERE]
Prince Harry father
Prince Harry's father is Prince Charles, the Prince of Wales.

Harry's parentage almost became a royal family scandals after it was suggested that Harry may have been born as a result of Princess Diana's affair with Captain James Hewitt.

The question of 'is Prince Harry James Hewitt's son' was the royal rumour that almost pushed Princess Diana over the edge. Both the Princess and James Hewitt furiously denied the malicious rumours.
James Hewitt gave an interview recently reasserting that it was impossible for him to have fathered Harry, due to the dates of his relationship with Princess Diana.

Besides, who can deny Prince Harry's similarity to his royal ancestors in THIS PHOTO?!
What is Prince Harry's brother's name
Prince William! Surely everyone knows this?!

Prince Harry and William
Check out some of our favourite photos of Prince Harry and William together here…

 Prince Harry beard
Here's some photos of Prince Harry looking incredibly handsome with his beard…



And here's a photo of the Prince before the beard! Which look do you prefer? Let us know on the Woman's Own Facebook page!

Prince Harry wedding
Harry isn't married – yet! But, here's a very cute picture of the cheeky Prince at his brother Prince William's wedding in 2011:

Prince Harry Invictus
The sports loving Prince was one of the masterminds behind the 'Invictus Games', which aim to use, "the power of sport to inspire recovery, support rehabilitation and generate a wider understanding and respect for wounded, injured and sick Servicemen and women".

It was whilst supporting the Invictus Games in 2016 that Prince Harry first met Meghan Markle in Toronto!
The 32-year-old has also set up two other charitable initiatives, and you can read more about that HERE.

What is Prince Harry doing these days?
Well, aside from his work for the Invictus Games, his charity 'Sentebale' and his work for 'the Royal Foundation' which he co-founded with William and Kate, Harry is kept busy with his royal duties!

Harry does a lot of work championing developmental opportunities for vulnerable children and young people as well as running sport projects for social development.
He has visited many projects around the world that highlight the positive impact of children's mentoring opportunities. Plus the Prince has lent his time and influence to projects that support children living with HIV /AIDS. He has also, "deep personal interest in frontline conservation projects that work to protect Africa's natural heritage"
So, there you go!