This is so lovely!
A previously unseen letter from the late Princess Diana to Cyril Dickman, the head steward at Buckingham Palace for more than 50 years, reveals the close bond between the young Prince William and his younger brother Prince Harry.

Written on headed Kensington Palace notepaper, the letter was penned just five days after Harry's birth in September 1984. In it a then 23-year-old Diana explains her delight at the birth of her new son and the instant affection felt by Prince William.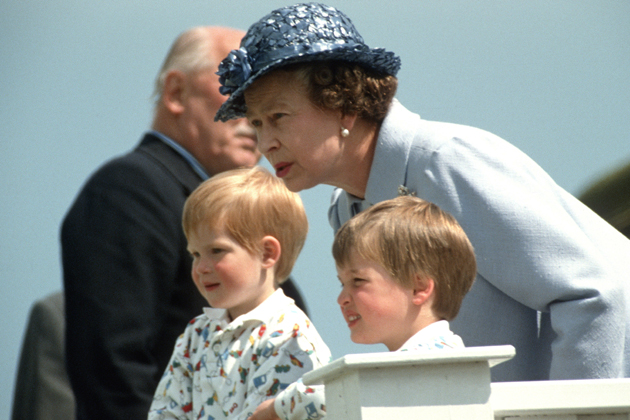 "Dear Cyril, it was so very kind of you to have sent us such a lovely card, on the arrival of our small son – we both were greatly touched by your thoughtfulness and enormously appreciated it.
"William adores his little brother and spends the entire time swamping Harry with an endless supply of hugs and kisses, hardly letting the parents near!
"The reaction to one tiny person's birth has totally overwhelmed us and I can hardly breathe for the mass of flowers that are arriving here!
"This is just to say a big thank you, Cyril, for thinking of us at this particularly happy time, with lots of love from, Diana."
The letter is part of number of lots being sold at an auction run by Cambridge saleroom Cheffins. Photos and items relating to the royal family are also listed.

The 'Connoisseur's Sale' will take place on January 5th. Cheffins' spokeswoman Lisa Freeman-Bassett said:
"Cyril, who died in 2012, was head steward at Buckingham Palace for over 50 years, starting his career watching out for fires on the roof during the Blitz.
"He was a favourite of every member of the royal family, as is evident by the variety of cards and letters he received."
So what do you think of the letter's contents? Join the conversation on our Facebook page.
Read more…

The Princes are said to have given their blessing

It has taken Harry 28 years to talk about his mother's death.

Written in the same year they were married, the Queen's handwritten letter sheds new light on the romance shared between…
In addition, why not follow us on Twitter?