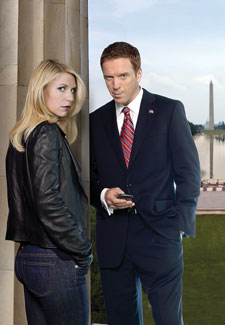 Last week's episode saw Saul discover Brody's missing video from the first series where he confessed to his foiled terrorist plot.

So where on earth does the drama go from here?

Will Saul reveal to Carrie that she was right all along? And where does that leave her – will Estes really want her back at the CIA?

And what if Brody finds out he's been scuppered? Or, because the writers are cleverer than we can even imagine, will Saul keep it secret – for now?

We can't promise any answers to these questions, but we do know it's unmissable TV.

Homeland is on C4 tonight at 9pm.