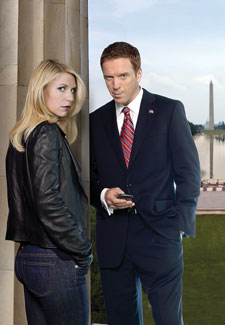 We still can't get over last week's thrilling episode of the US drama – who saw that ending coming?
But what we really want to know is which way the show will go now. With Brody (Damian Lewis) uncovered and Carrie (Claire Danes) having blown her second chance with the CIA, we just can't fathom how there's still so much of the series to fill.
Can there really be any more cliffhangers to come?
Homeland is on C4 tonight at 9pm.
Read how Claire Danes es enjoying getting her teeth into her meaty role at https://www.womansown.co.uk/?p=8384