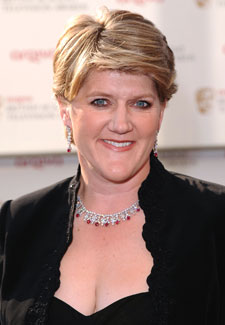 She was the smash hit of the summer as she presided over the Olympic and Paralympic Games, and now the nation's new treasure Clare Balding is taking on the accolade of hosting the comic news quiz.

We're sure she can hold her own among team captains Paul Merton and Ian Hislop, and we can't wait to see if as well as presenting, writing and horse-riding, she can add comedy to her list of talents.

Have I Got News For You is on BBC1 tonight at 9pm.