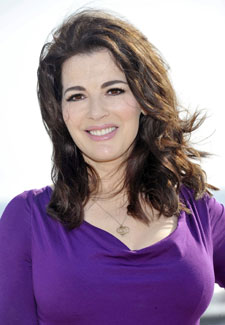 Nigella Lawson has been granted a decree nisi from husband Charles Saatchi this morning.

The couple were due to be taking the first steps towards ending their 10 year marriage in front of the High Court at 10:30am today.

Nigella, 53, reportedly filed for the divorce after pictures emerged with Charles' hands around her neck following a dispute outside a London restaurant last month. At the time Charles dismissed the incident as a 'playful tiff' but the TV chef soon moved out of their family home sparking reports that they had split.

A statement released by the pair revealed: 'A divorce will proceed on the undefended basis, the decree nisi is to be pronounced on 31 July, and neither party will be making any financial claims against the other.'

The couple now have six weeks to file for a decree absolute which will see their divorce finalised.