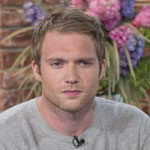 By Laura Hills

Chris Fountain has been sacked from Coronation Street, after a video appeared online of him rapping about raping women. 

Bosses insist they had 'no choice' but to fire the actor, who plays Tommy Duckworth, after he failed to defend his decision to write and film the offensive songs.

An insider said: 'It was the only action we could take. Chris left us no choice with what he has done and this seemed to be appropriate action. Everyone at ITV signs contracts which have a code of conduct and Chris is in breach of his. These videos were shocking and disgusting and Chris couldn't defend them. No one could.'

In a statement made yesterday, Chris, 25, said: 'I completely understand that ITV had no choice but to terminate my contract today. I am mortified that I have brought so much embarrassment to my colleagues and employers these last few days.'

He continued: 'I am also mortified to have put my mother, grandad and girlfriend through the last few days which they are hurt and bewildered by and so do not deserve. I am so sorry.'

Related article: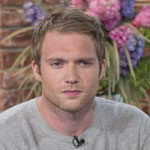 Chris Fountain suspended from Coronation Street Star says he's 'deeply ashamed'.