Meghan Markle is a US actress who appears in the popular American series 'Suits'. So, she is used to fame and being in the spotlight, however her world has been turned upside-down in the last week, after rumours emerged that she may be dating one of the most eligible bachelors in the world. None other than Prince Harry.

In the first published interview with the star since the new surfaced, Meghan Markle has told the Toronto Sun that she is 'the luckiest girl in the world'. Meghan Markle and Prince Harry are said to have met at the Invictus Games in Torono this year.

The 35-year-old's comments come after her half-sister has lashed out with claims that Meghan is, "narcissistic and selfish". Megan's half-sister, Samantha, has said that Prince Harry, 'would be appalled' if he found out how the actress had treated her bankrupt father.
Talking about her fashion range in the interview, Meghan remarked, "if my name is going to be on something, I'm going to have my say". So, it seems like the Prince may has his hands full with this fiery US star and her feuding family!
Whilst Meghan has been dropping hints to the press and on social media about her blossoming relationship with the Prince, Harry has retreated from the spotlight.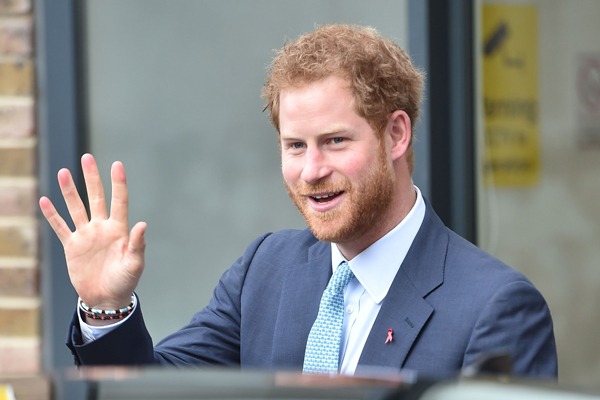 Harry was also reportedly booked on to a flight from Heathrow to Toronto to visit Meghan on Sunday. However, he changed his mind at the last minute and was a 'no show'.


Prince Harry has condemned the public and media interest in his love life in the past. He has revealed he finds it difficult to strike up meaningful relationships with women with the world watching. The Prince was no doubt devastated when the news of his budding romance was leaked.
People have already been quick to criticise the rumoured relationship. "I hope our handsome prince runs as fast as he can from this attention seeking, half dressed American." One critic wrote.  "We've already had one infiltrate our Royals and look how that turned out. If she thinks the British public will be kind to her she's in for a steep learning curve."
So, what do you think? Are you happy for Harry? Or do you think everyone should mind their own business? Let us know by joining the conversation on our Facebook page!
Read more…

Has the prince finally met his match?