They've been in a long distance relationship for nearly a year now, and things seem to be going swimmingly for Prince Harry and his American actress girlfriend Meghan Markle.
The pair have reportedly met the parents, will attend the wedding of Pippa Middleton together in a couple of weeks, and are rumoured to be talking wedding plans of their own!
The latest sign that Prince Harry and Meghan Markle are crazy about one another came this weekend, when Meghan was spotted cheering on her beau while he took part in a two day charity Polo match.

Prince William was also present to take part in the star-studded sporting day, organised with the help of Princes to raise money and awareness for charities they support as Patrons.
William and Harry have taken part in polo fixtures in support of their charities since 2007. Together they have raised over £10 million for charitable causes so far.

Prince Harry took part in the Audi Polo Challenge in support of his charities Sentebale and Well Child. His proud girlfriend Meghan arrived with him to Ascot.
As Prince Harry took to the polo field with his brother, Meghan cheered him on from the stands with fellow actresses Gemma Arterton and Emma Stone. Looking chic in a simple dress and white blazer draped over her shoulders on the first day of the tournament, Meghan shouted her support from the stands whilst spending time with some of Harry's closest pals.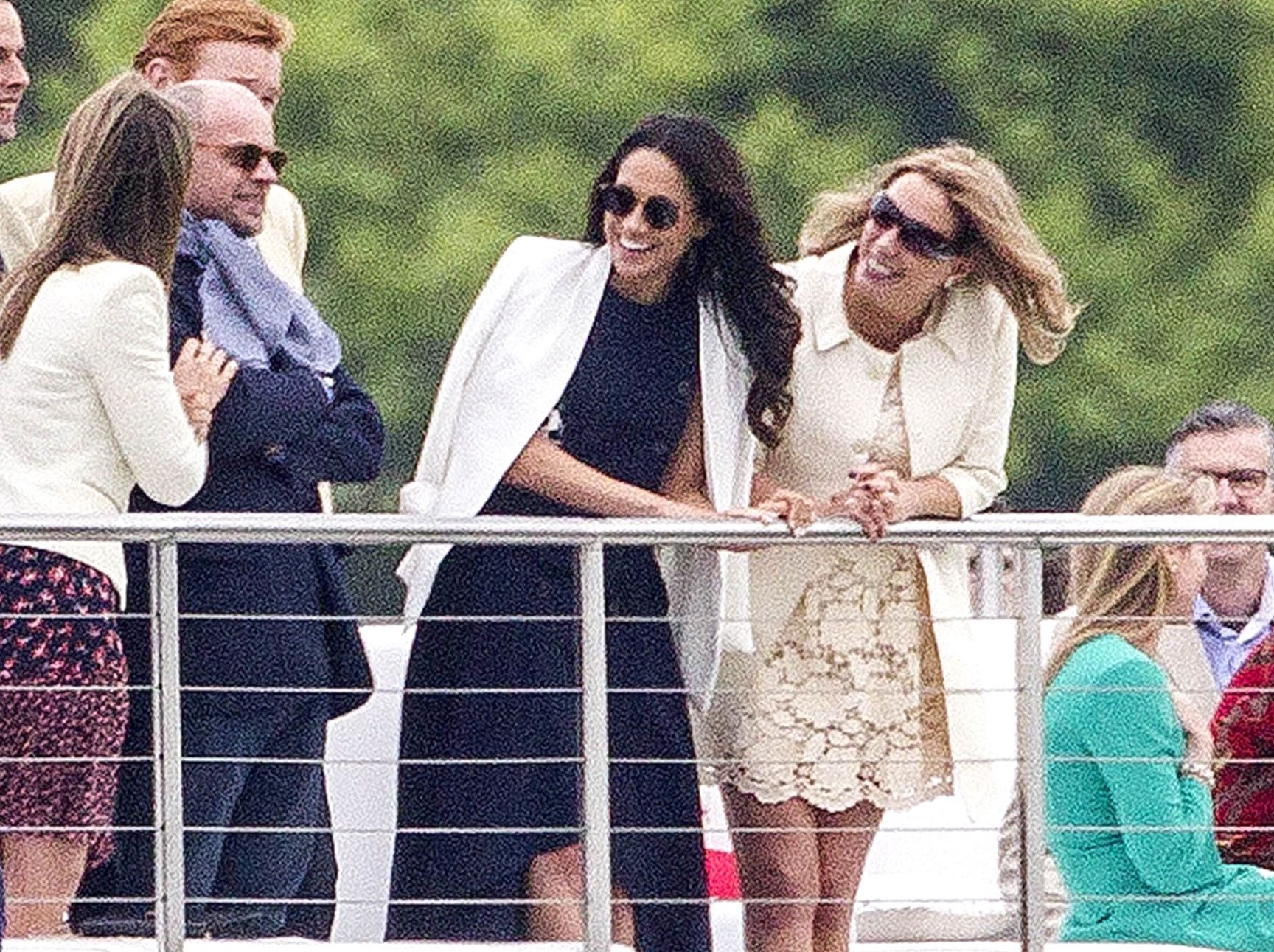 Among those that Meghan was spotted catching up with was one of Prince Harry's closest childhood friends, Mark Dyer.
After his turn on the polo field, Prince Harry was reunited with Meghan. Stealing a quick kiss, Harry embraced Meghan before whisking her away.
After another very public display of affection, the question on everyone's lips is when will the couple make their first official public outing together as a couple? We certainly can't wait for the photos of the gorgeous young couple at Pippa Middleton's wedding in a couple of weeks time!