It seems that online trolls will stop at nothing to taunt their victims. And mum-of-five and Loose Women panellist Katie Price is taking a stand to ensure these bullies are brought to task.

The 38-year-old has started a petition on Parliament UK calling for online abuse to be made a "specific criminal offence" and to "create a register of offenders".
Under the petition – which has already gathered more than 41,000 signatures – Katie writes:
"Trolling is a major problem in this day and age. People of all ages and background suffer every day, including my family – especially my son Harvey. I have tried my best to expose people and even had two arrested but nothing was done and there were no repercussions or penalties for this behaviour."
The star also posted a video message from Maldives – where she is currently on holiday urging fans to sign the petition.
Harvey targeted in wake of London terror attacks
As the world was reeling in the wake of the London terror attack, which has so far claimed five lives, online bullies were more focused on taunting her disabled son Harvey.
Katie initially tweeted before she knew about the tragic event that had taken place in Westminster.
While some branded her Tweet as insensitive, others made cruel jibes at 14-year-old Harvey.

Katie's plea
Katie recently made an impassioned vow to take on online trolls, during a recent appearance on the hit daytime show.
The reality star – who's disabled son Harvey has been subject to vile abuse from Twitter trolls – called for harsher punishments for trolls referring to the tragic case of teenager who took her own life after being tormented by bullies.
And fans were behind her every step of the way, Tweeting their support for star.
Junior speaks out for his brother
In January Katie shared a heart-warming video which shows son Junior passionately defending older brother Harvey.
The 11-year-old took to social media to hit out at campaign of Twitter abuse against blind Harvey, who also suffers from Autism, ADHD and Prader Willi Syndrome. In a series of three short videos posted via his mum's Instagram account Junior blasted online trolls for their "disgusting comments".
He also spoke about his pain at seeing Harvey treated in such an abominable way, questioning how trolls could behave as they do:
"Do you know how heartbreaking it is? Imagine if your brother or sister is paralysed. Would you make fun of them?
"It's just really hard because I love Harvey so much. Everyone who knows Harvey, he's such an innocent and loving boy," he said.
In another video, Junior said: "He thinks he's got the guts to post what he said on social media. Let's see if he has the guts to apologise. Bet he can't do that."
Fans of Katie were quick to praise Junior's actions and maturity.
kizzakizzpop said: 'Well done junior . You have a beautiful loving family and I'm sure you make them all very proud . Great the way you all stick up for each other 😃 xx'
While jadelallan added: 'What a beautiful and respectful boy! Well done for sticking up for your brother. Good on you for name shying it's sick what you see even after the situation that you had last time you'd think they would learn! Disgusting.'
At the time the reality star named and shamed one of Harvey's vilest trolls, sharing screen grabs of the messages and posting: "Caught out!! Another bully on our hands. Anyone know this guy??"
Katie Price…read more…


Is is a case of the old vs the new?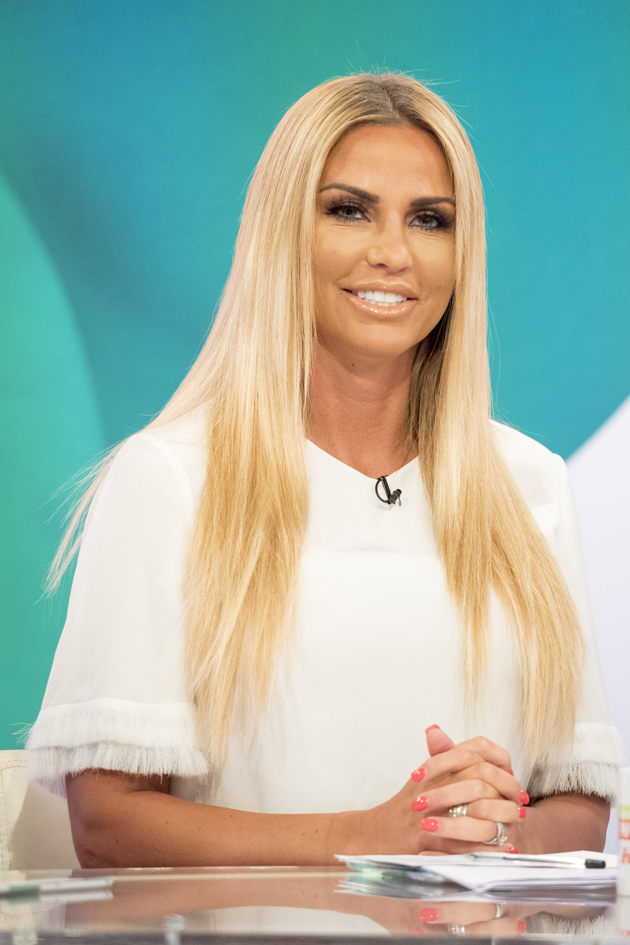 In addition, why not follow us on Twitter?