We LOVE this!
Barely a day does by without another adorable picture of the Duke and Duchess of Cambridge and their two children, Prince George and Princess Charlotte, coming to the fore.
And with so many oh-so-sweet snaps to choose from, we imagine it was a hard job to choose just one for some official royal correspondence sent out by Kate and Wills in recent days.
The proud parents thanked their fans for their Christmas greetings by sending out a thank you card featuring a lovely family pic from #RoyalTourCanada2016.
We think this informal picture of the royal family at a children's party held at Government House in Victoria, British Columbia, is so heartwarming!
And Princess Charlotte's face watching balloon artist and entertainer Paul Kilshaw get to work is just priceless!

Paul previously revealed, "I made a teddy bear and a flower for Charlotte and made George a tree and a volcano. When I made him the spider, he started to laugh and pushed it in my face then pushed it in dad's face."
He added, "Charlotte asked for a flower, I think she said 'flower' because the other little girls were asking for flowers."
Taken by Getty photographer Chris Jackson it's a far cry from the rather stiff royal family photos of years gone by.
So what do you think of Kate and William's favourite family photo choice? Join the conversation on our Facebook page.
Kate and William's favourite family photo and more…

All the latest photos and updates!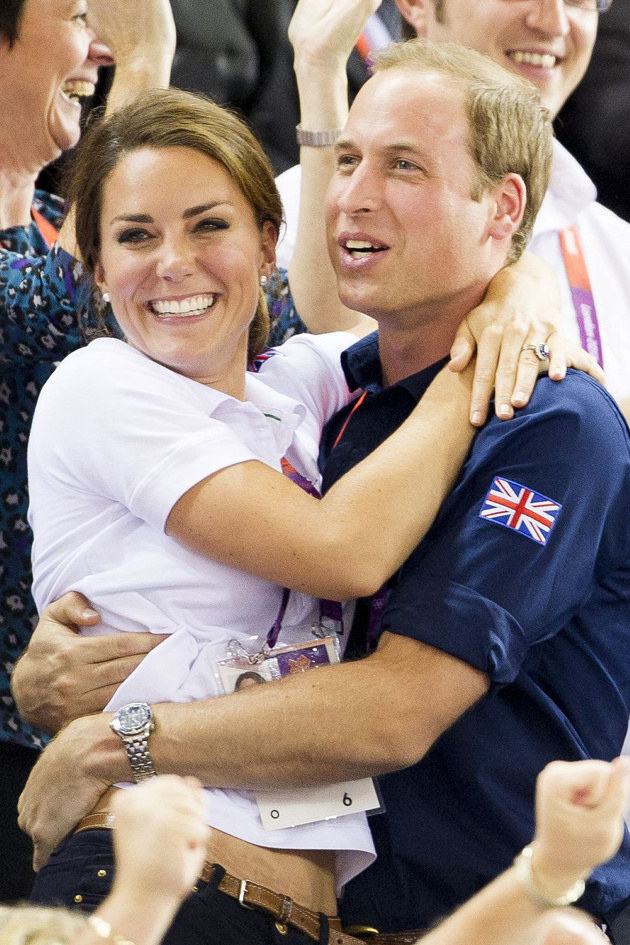 They're doing it their way!

In addition, why not follow us on Twitter?