The actress has reportedly had her say...

Jennifer Aniston's husband Justin Theroux has had his say on the Brad and Angelina split.
Since the news hit headlines, Jen's been very much in the spotlight, despite the fact that she's been keeping a dignified silence. But husband Justin Theroux has had something to say on the matter.
Speaking to
Business Insider
at a press conference for his latest movie,
The Girl on the Train
, the  actor said: "As a child of divorce, all I can say is that's terrible news for those children, and that's all you can really say. It's boring to sort of comment on anything else.
"People are having a bad time — that's horrible."
Well said, Justin. Jen's a lucky girl! Justin also threw in a super cute comment about why he loves his wife so much. He told Entertainment Tonight: "We appreciate each other's sense of humour, we respect one another and we get along."I know it sounds simple – but it's true!"
The pair have been together since 2011 and tied the knot last year.
Meanwhile, Brad has also issued a statement following Angelina's decision to file for divorce. Brad — who acts as narrator in the latest film from Terrence Malick — stated to
Us Weekly
: "I'm very grateful to be part of such a fascinating and educational project, but I'm currently focused on my family situation and don't want to distract attention away from this extraordinary film, which I encourage everyone to see."
September 21st 2016 – Brangelina is over.
Angelina Jolie filed for divorce yesterday, putting an end to her 2-year marriage to Brad Pitt. Angelina cited 'irreconcilable differences' as the reason for the split.
The news has sent the internet into a state of chaos. But while every man and his dog has been keen to throw their two pennies worth, there's one person who's kept shtumn. Until now.
As Brad's former wife and the casualty of his and Angelina's romance back in 2004, Jennifer Aniston's been a hot topic of conversation. Within minutes of the news breaking, Jen-related GIFs and memes flooded social feeds.
You might have seen this one
Or perhaps this one?
But Jen has refrained from passing any comments on the split publicly.
Could this perhaps be because all this actually happened over a decade ago? And she's now got a enviable Hollywood movie career, a super hot new husband and is basically winning at life? That's just our guess.
But no matter how gracious she's being about the split, there perhaps IS a little part of her that's silently doing a little victory dance inside. At least that's what a 'source' close to her is saying.
According to the US Weekly an insider close to Jen commented on Tuesday's events with: "Yeah, that's karma for you!"
They said that the actress, 47, "admittedly feels sort of satisfied about Brad and Angelina's split".
Aniston and Pitt wed in 2000 and split in 2005, but their relationship still seems to be the subject of much debate within the media. Despite the fact that she is now happily married to actor-writer Justin Theroux.
Whatever Jen's opinion, it looks like the couple might have a battle on their hands. Angelina has requested custody of their six children physical custody of the couple's six children – Maddox, age 15; Pax, aged 12; Zahara, aged 11; Shiloh, aged 10; and twins Vivienne and Knox, aged eight.
Watch this space!
Like this? Try these too…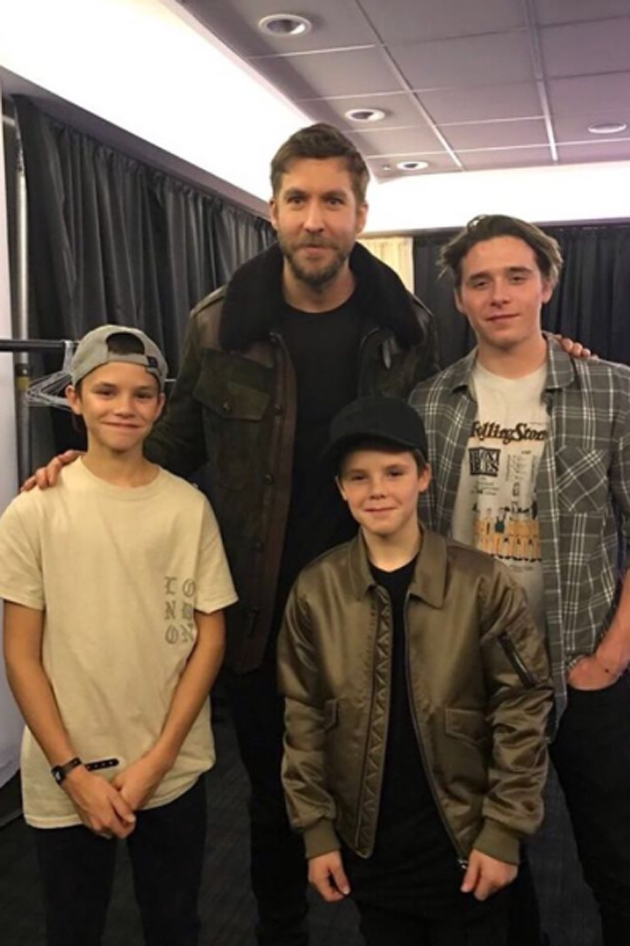 What do you think about the new track?

Could these be the most romantic celebrity couples ever?! They've appeared in some of our all time favourite films, playing characters…

Sam Smith has undergone a dramatic transformation during his time away from the limelight...