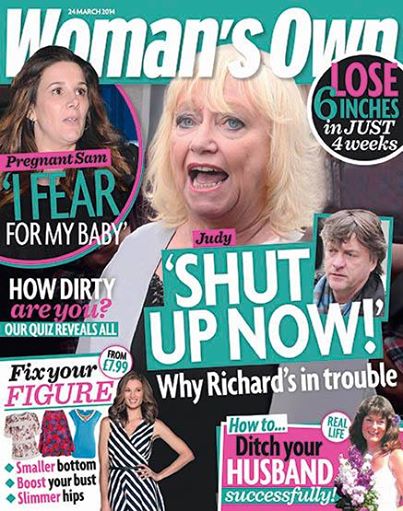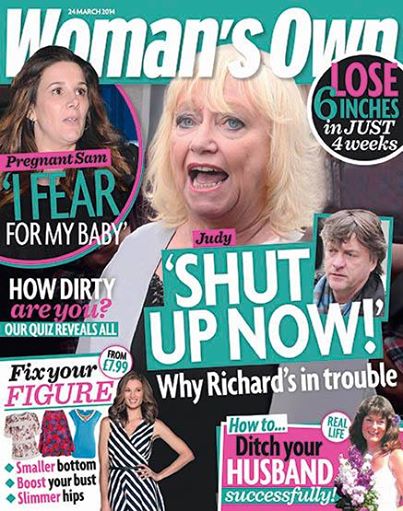 The new issue of Woman's Own is out today!

This week, find out why Richard has found himself in trouble, Sam opens up about her fears for her unborn baby and we chat to Coleen Nolan and Andrea McLean.

All this, PLUS how to divorce the right way, restyle your shape from just £7.99 and how to lose SIX INCHES in four weeks!

The perfect gift for Mother's Day? Unlimited Woman's Own of course! Subscribe to Woman's Own from JUST £10.49 and save up to 23%. PLUS there are 20 M&S Spring Sunshine Bouquets to be won on purchasing a subscription before 19th March. Here's all you need to know: www.magsd.net/mothersday2014

Plus you can download Woman's Own every week on your tablet, Kindle Fire or iPad device for  just 99p! Click here for more.