This is so lovely!
The festive season is upon us. And just like other families across the UK the royals with be gathering together for a spot of present opening, Scrabble playing and general Christmas merriment come December 25th. And while we know that a resplendent Christmas tree and a turkey dinner with a few regal trimmings are likely to be on the menu, without a personal invite to Sandringham we're still pretty much in the dark as to how the Queen and her family mark the big day.
Luckily royal Zara Tindall is on hand to shed a few fairy lights on the situation. Sadly she doesn't have an answer to the age old question of whether the royals sport Rudolph emblazoned jumpers while singing Hark the Herald. But we can live in hope!

The Queen's granddaughter revealed that her family – including daughter Mia and husband Mike Tindall – will be sharing Christmas with Princess Charlotte and Prince George among others.

"Having all the generations of my family together at Christmas is my favourite part of the season," she told Country Living.
"Christmas takes on a new magic when you have children."

Traditionally the royals have gathered at the Queen's Norfolk residence on Christmas Eve. In previous years as many as 25 royals have descended on Sandringham. This includes Prince Harry, the Duke and Duchess of Cambridge and the Duke and Duchess of Cornwall. This is as well as Prince Edward and his wife the Countess of Wessex.
On Christmas Day itself the royal party set off for the Church of St Mary Magdalene in Sandringham village, greeting well-wishers along the way. Each element of the day ahead is timetabled so that it goes off without a hitch. In fact, breakfast, dog walks, lunchtime and bedtime are all completed at the allotted hour.
But while formality is the order of the day in most cases, the royals naturally make room for fun and games. Christmas Eve sees them exchanging 'cheap and cheerful' gifts while acting out everything from their favourite books to films in a light-hearted game of charades.
What about Kate and Wills?

The Duke and Duchess of Cambridge and their two children are bound to take centre stage at Sandringham. The royal couple – along with their two children Charlotte, 19 months, and George,3 – will be joining the Queen and other members of the royal family for at least part of the day.

As well as their second cousin Mia,2, the two young royals will also have two additional playmates. This is in the form of Savannah, 4, and Isla Phillips, 5, – the Queen's great-grandchildren.
And to make them feel fully involved in the day the children will lend a hand in decorating the Sandringham Christmas tree.
The Christmas wish list for Prince George and Princess Charlotte is likely to include an assortment of their favourite toys. For George that is set to be planes, trains, building blocks and helicopters. Animal-loving Charlotte, meanwhile, could be keeping her fingers crossed for a cuddly toy or two.
And it seems that young George isn't prepared to wait until Sunday to crack open his gifts. Earlier this week Prince William is said to have told a Kiss DJ that Prince George has already started unwrapping. William made the comments at a charity bash mental health charity Heads Together in Kensington – also supported by the Duchess of Cambridge and Prince Harry.
William has said previously that the royal youngsters often get into a spot of mischief.
"George is a right little rascal sometimes, he keeps me on my toes but he's a sweet boy."
On Charlotte, he added: "Bearing in mind I haven't had a sister, having a daughter is a very different dynamic. So I'm learning about having a daughter, having a girl in the family."
So is how the royal family spend Christmas bearing any resemble to your December 25th? Join the conversation on our Facebook page.
Read more…

"George is a right little rascal sometimes"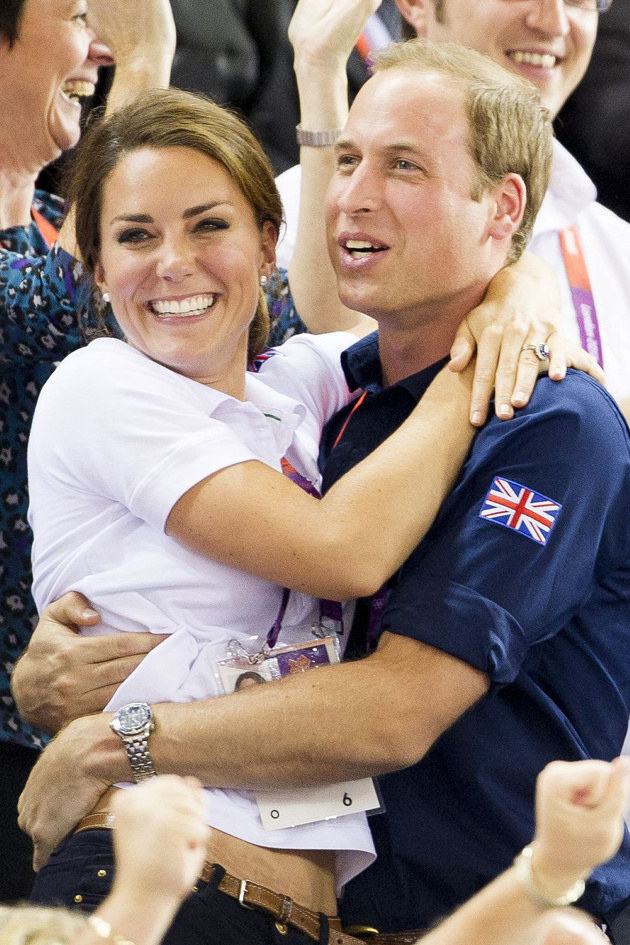 They're doing it their way!

Just another reason to love the Duchess of Cambridge!
In addition, why not follow us on Twitter?