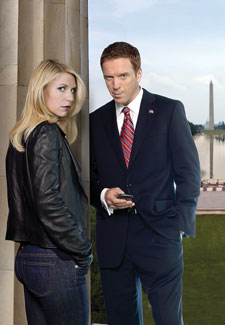 Homeland took the crown when it came up against Downton Abbey at the Emmy Awards earlier this year.
And now two of our favourite dramas must face off once again, as they've both been nominated as Best Drama Series for next year's Golden Globes.
Meanwhile, Downton's Michelle Dockery faces stiff competition from Claire Danes in the Best Actress on a Television Drama Series category. Damian Lewis and Dame Maggie Smith have also been nominated for acting gongs.
Which series will come top this time? We'll find out at the star-studded ceremony on 13 January.
To find out more about Damian Lewis, click here: https://www.womansown.co.uk/?p=8798