TV presenter and maths whizz Carol Vorderman has shared a touching image of her and her terminally ill mother Jean on Twitter.

Captioning the snap with #GoodDay, both mother and daughter looked blissfully happy to be in each other's company.
Fans came out in full force to share their joy over the heartwarming pic:
Carol announced the heartbreaking news that her mother has been diagnosed with terminal cancer last week.
The 56-year-old made the devastating announcement via Twitter on Mother's Day, paying tribute to the strong woman who raised her.
The former Countdown host also shared an amazing picture of the Vorderman's rallying Edwina – who also goes by the name of Jean – who beamed as she was surrounded by her nearest and dearest.
Carol – who lives with her mum in Bristol – first opened up about her mother's cancer battle last year. Posting at the time Carol wrote:
'Time to wake the girls of the house up. My sister is going to 'do' Mum's hair for our trip to hospital.
'Mum is having her 3rd cancer op today but this op is minor compared to the previous ones thankfully.'
Detailing the complex nature of the procedure, and outlining her mother's positive attitude throughout, she continued:
'Mum has had a 3lb ovarian tumour removed (miraculously it hadn't spread) then she had kidney cancer so half of her right kidney was removed, this time it's a pretty big malignant melonoma, but Mum says 'goodness me, this is nothing. I'll be in and out in no time.
'Scans have shown this skin cancer hasn't spread either so we consider ourselves lucky children today.'
Fans of the star were quick to show their support, Tweeting messages of sympathy and encouragement.
Speaking to The Mirror, Jean – who has previously survived cancer three times – revealed that she won't be having further treatment for the disease:
"At my age I don't want to undergo any further operations or chemotherapy treatment which can't cure these new cancers anyway," she said.
"Now my family and me will concentrate on being happy and celebrating the time we have together.
"I'm refusing to let them be sad."
Carol is now caring for her mum in Bristol, alongside with her brother Anton and sister Trixie.
Carol Vorderman…read more…

We sat down with TV legend Carol Vorderman!

This is so heartbreaking!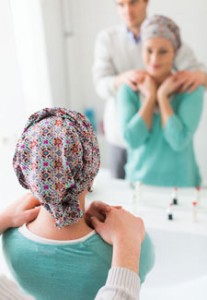 Emma Marlin discusses the difficult topic of cancer
In addition, why not follow us on Twitter. So you can share your news and views!