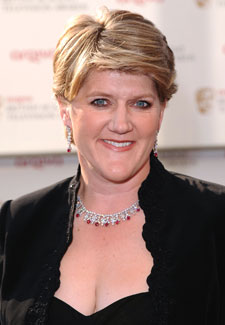 Clare Balding has revealed that the success of her autobiography, My Animals and Other Family, could lead to bigger things.
'We're in big discussions at the moment about the dramatisation,' she said.
'I didn't realise my family was eccentric because it was my reality.
'I knew Dad wasn't great at health and safety when he tied our toboggans to the back of his truck and towed us across the downs and didn't realise my brother had fallen off about a mile back!'
We can't wait to see it on screen – they just need to find someone perfect to play our Clare – who would you suggest?
To find out more about Clare's incredible 2012, click here: https://www.womansown.co.uk/?p=15643