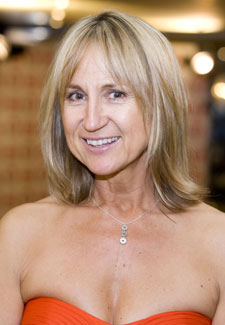 Carol McGiffin has entered into a war of words with former TV horse racing pundit John McCririck. 

Things got nasty when Carol, 53, took to her Twitter to voice her boredom while watching the Eurovision Song Contest over the weekend. Carol said: 'Confession time. I'm watching #Eurovision but I'm losing the will to live….'

John hit back tweeting: 'Now you know how we feel watching Loose Women!'

Not one to take an insult lightly the Loose Women star was quick to snap back: 'I need to buy the person who sacked you and subsequently saved us from seeing your revolting face on TV a drink. Or twenty.'

However keen to get the last word nasty John quickly replied: 'Uh oh…never stir the menopausal nest! Settle yourself female.'

Ouch!