She's one of the most photographed women in the world, she's married to a future King, and her picture is in every paper whenever she steps out in public. But, how much do we really know about Catherine, the Duchess of Cambridge? Or, as many people still know her, Kate Middleton? Here we answer the world's most googled questions about the Duchess…

Who is the Duchess of Cambridge?
Catherine Elizabeth Middleton was born to Michael and Carole Middleton at the Royal Berkshire Hospital, Reading, on 9 January 1982. She has always been known as 'Kate' and she is the eldest of three children. Her siblings are called Pippa and James Middleton. She married Prince William on 29 April 2011. Since then, the couple have been known as The Duke and Duchess of Cambridge.

Where is the Duchess of Cambridge from?
The Middletons were originally from West Berkshire, but in May 1984, at the age of two, The Duchess moved with her family to Amman in Jordan, where her father worked for two and a half years. Kate then returned to the UK with her family in September 1986. They settled back in Bucklebury, Berkshire.
How many children does the Duchess of Cambridge have?
Kate and Prince William have two adorable children. Unless you have been living away from all forms of media for the last three years, you will probably already know that their names are Prince George and Princess Charlotte.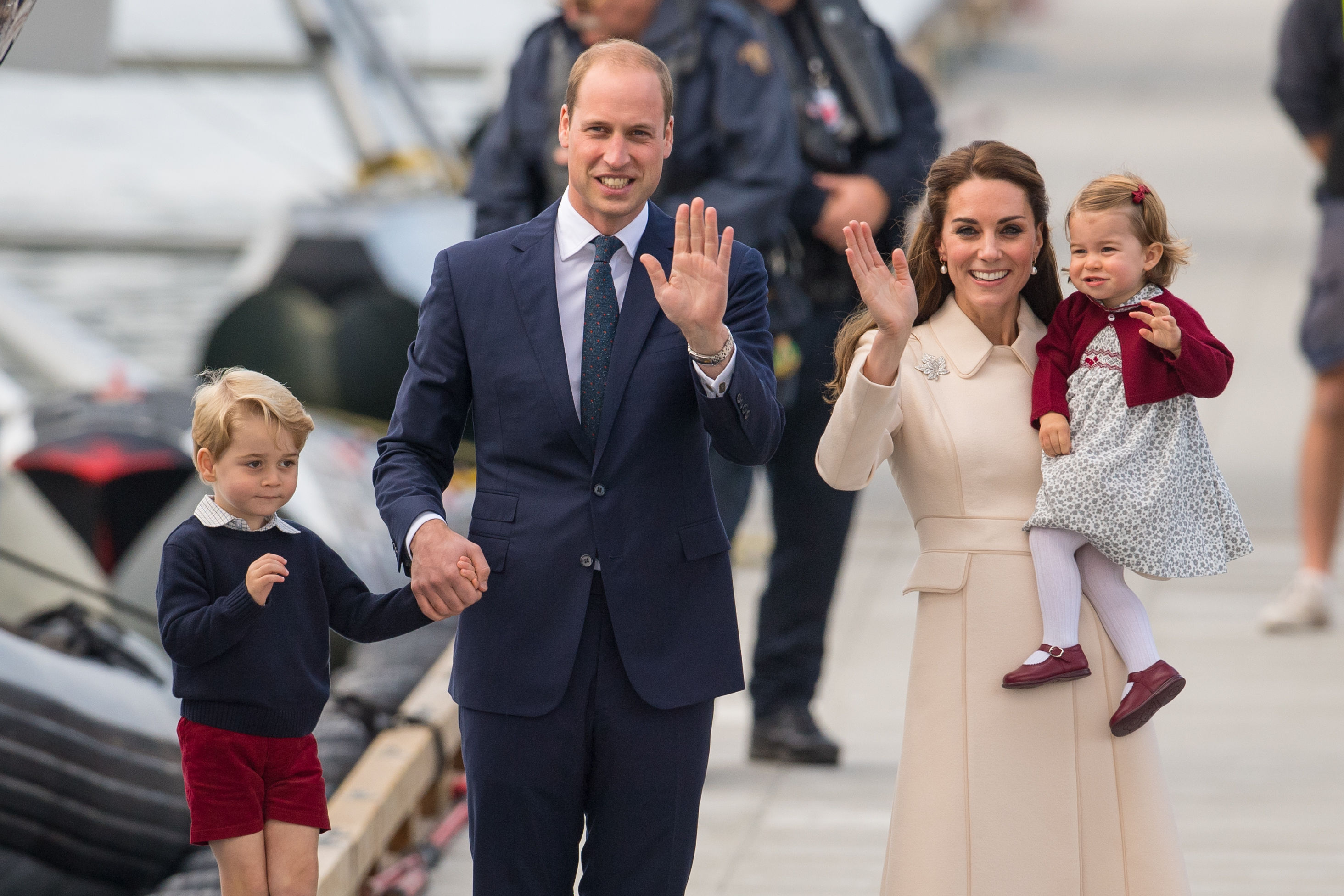 Prince George's full name is George Alexander Louis. He was born on 22 July 2013.

His little sister, Princess Charlotte, born on 2 May 2015 was christened Charlotte Elizabeth Diana. She is named after both The Queen and Prince William's late mother, Princess Diana.

How rich are the Duchess of Cambridge's parents?
Although the exact figure is not known, and is unlikely to ever become public knowledge, City analysts reckon the couple are worth at least £30 million thanks to their business empire 'Party Pieces'. [READ MORE HERE]

Who does the Duchess of Cambridge's hair?
Kate's personal hairstylist is Amanda Cook Tucker.

The blow-dry expert was first on the scene when Kate was ready to emerge from the Lindo Wing after the birth of George and Charlotte to greet the world's media, and she's never far behind The Duchess on her widely documented royal tours. She also accompanied Kate and styled her hair for her iconic Vogue cover.

See the Duchess of Cambridge's hairstyles
Kate has had too many hairstyles to count, but her favourite go-to look has got to be the gorgeous, bouncy blow-dry she has become known for. To have a go at re-creating Kate's effortless blow-dried hairstyle, check out this easy tutorial HERE.

Kate Middleton ring
As many will know, Kate's engagement ring originally belonged to Prince William's mother, the late Princess Diana. After Diana's untimely death, both her sons were said to have chosen mementos from their mother's possessions.

Although William originally chose a watch of his mother's, he later swapped it with Prince Harry for is mother's ring. This was so he could propose to Kate with the ring. Prince William proposed to Kate while they were on holiday Africa. Read about the romantic moment, and Kate's initial reaction HERE.

The sapphire engagement ring consists of 14 solitaire diamonds surrounding a 12-carat oval blue Ceylon sapphire set in 18-karat white gold. The ring was created by jeweller Garrard and cost around £28,000.
The ring is not only special to William because it belonged to Diana, but because the late Princess actually chose the ring herself. Princess Diana saw the ring featured in Garrard's jewellery collection and it was available to anyone for purchase – not a custom made piece for royalty.

Jewellery historian Leslie Field stated: "She [Diana] had obviously already said she would like a sapphire; she had half a dozen rings [to select from] and she chose this one purely because she liked it." Fields continued: "Somebody came up with the story that she immediately went for the biggest, but I asked her and she told me it definitely wasn't the biggest, she simply thought it was very beautiful."

Kate Middleton wedding dress
The Duchess of Cambridge wore a wedding dress by designer Sarah Burton for Alexander McQueen on her wedding day. The gorgeous lace dress was photographer millions of times, and has inspired many wedding dress choices since.

A controversy surrounding a designer who claimed that Kate stole her idea for the dress came to light in previous years. However, the Palace have dismissed the claims. Read more about the scandal HERE.
Kate Middleton diet
So, how does The Duchess of Cambridge stay so slim you wonder? Kate has actually revealed the secret to her figure, and you can discover it HERE.

Kate also has an effective way of kicking her sugar cravings. Discover what it is HERE.

Duchess of Cambridge tiara
This question relates to the dazzling diamond and pearl Cambridge Lover's Knot tiara that Kate has been spotted wearing on various official occasions at Buckingham Palace. Once also owned by Princess Diana, you can read the story of the stunning tiara HERE.

*Information taken in part from the official royal website. See the biography on the Duchess of Cambridge for more information.
Read more…

Sounds like a royal fairytale to us!
Finally, don't forget to follow us on Facebook. Also, Twitter!