Kate's mum Carole has offered an insight into what it might have been like growing up in the Middleton household.
For Kate, now titled the Duchess of Cambridge thanks to her marriage to the future King, this meant mucking in with her brother James and sister Pippa to help make the family's business, Party Pieces, a success.
Party Pieces, which is now a multi-million-pound business, celebrates their 30th anniversary this year. In honour of the special occasion, Carole Middleton released a special photograph on the company website to celebrate the milestone.

Taken in 1989, the fun photo shows Carole surrounded by her three children. Kate and Pippa playfully blow party blowers while their brother James can be seen just behind his mother.
In the photo, Carole is 34, a year younger than Kate is now. Kate is just seven years old in the photo.

In a blog on the company website, Carole explains how she set up the business after the family returned to the UK from Jordan so Kate could go to a British school. Much like Kate and William's decision to relocate to London for Prince George's schooling needs. [READ MORE HERE]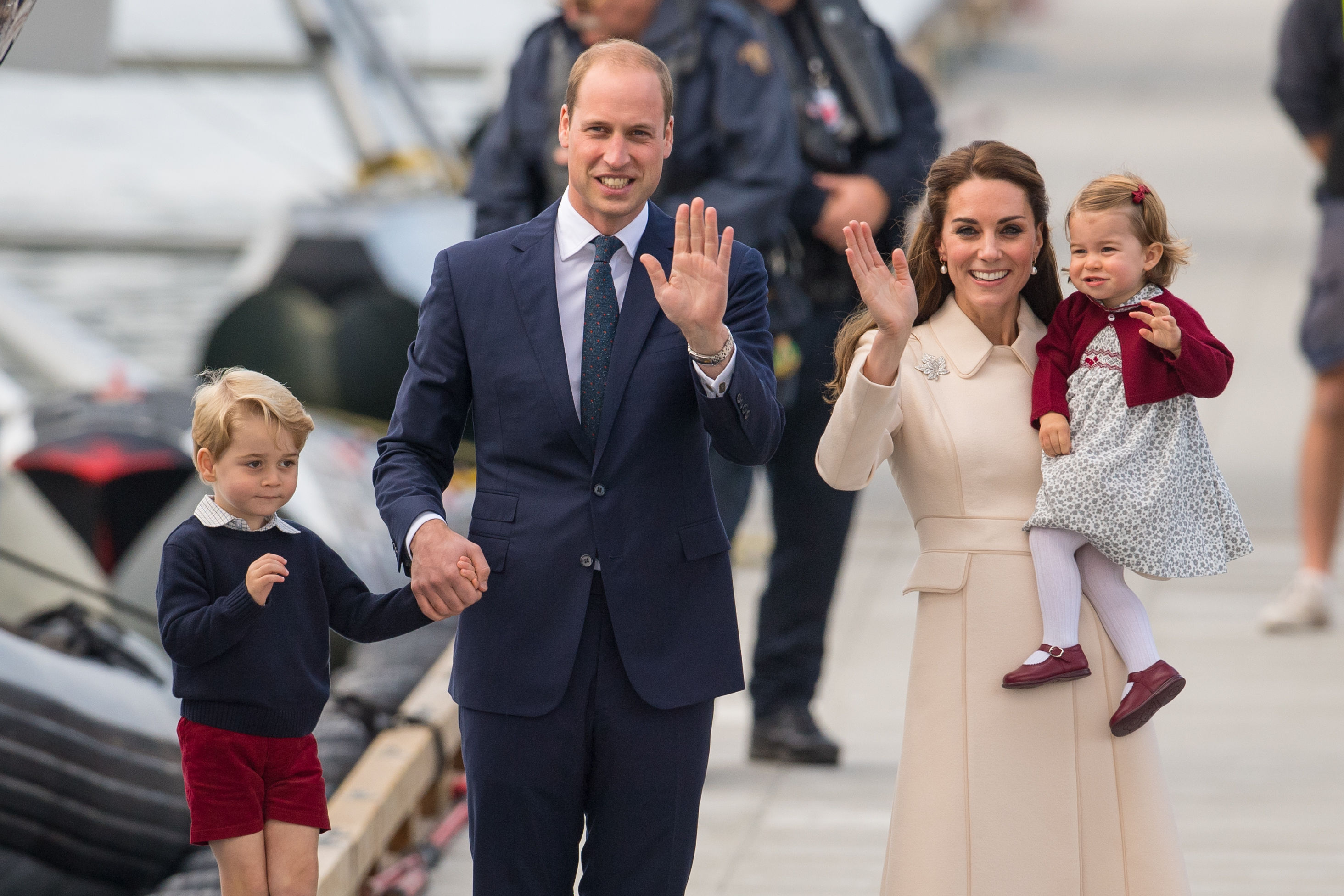 Carole explains:
Party Pieces was born the same year as my son James, 1987. After spending 3 years working for British Airways in Jordan, we decided it was time to return to the UK for Catherine's schooling. At that time there was very little partyware available on the high street, and being a mum who was new to hosting children's parties, finding the simplest of things like party bags was a real challenge.

Mrs Middleton goes on to reveal how all of her children played their part in making the business a success. "They grew up with me working and appreciate the demands of a busy business and a working mum" Carole explains.

So, working for the family business was very much a part of Kate, Pippa and James' childhood. Kate also worked for Party Pieces after graduating from St.Andrews University, where she met Prince William. Carole reveals how each of her children have also contributed to the success of the business in their adult lives.

"James established our personalised cakes, Catherine started the 1st birthday side of the business, and Pippa developed the Party Pieces blog."
"Although now they are not involved day to day in the business, I still value their ideas and opinions."

Carole still takes a leading role in the business, despite having her hands full with her two grandchildren, Prince George and Princess Charlotte! The doting grandma is often snapped taking George to play down on the beach in Norfolk, and she also looked after the children during Kate and Williams royal tour to India & Bhutan last spring.
Read more…

Oh brother! Does your family pecking order define your personality?